July 6-14, 2021
Join Terri & Michael Klauber and the GCCC for an 8-night safari experience in Botswana & South Africa
The rate is $11,485.00 per person for an unparalleled luxury journey.
Call 1.888.722.3401 to secure your space on this unique journey (scroll down for journey details)
This Gulf Coast Connoisseur Club safari experience is limited to only 20 travelers on this unique itinerary! With the group size being limited, the Gulf Coast Connoisseur Club will be presenting this amazing itinerary to guests who have been on safari with the GCCC in the past.
This 8-night safari-intensive itinerary begins in Johannesburg, South Africa on July 6, 2021 with an overnight at the InterContinental Hotel. The following morning, we aim directly for the bush and our 3-night safari experience at Mashatu Game Reserve in south-eastern Botswana, where we will be introduced a new safari location and experience. Our time at Mashatu Lodge will be followed by a 4-night Londolozi Founders Camp stay where we will reconnect with the Londolozi team we know & love.
July 6, 2021 – Upon arrival into Johannesburg, you will be greeted and escorted to the InterContinental Airport Hotel to check-in for 1 night.
July 7, 2021 – After breakfast we will transfer by road to Lanseria airport for our light aircraft to south-eastern Botswana's Mashatu Game Reserve. Upon arrival at Mashatu Game Reserve we will be greeted by our guide and transferred to Mashatu Lodge to check-in for 3 nights.
Mashatu's Grand Landscape
Mashatu Game Reserve comprises 29,000 hectares (72000 acres) of privately owned land in the conserved wilderness area known as the Northern Tuli Game Reserve. The reserve lies in the eastern extremity of Botswana where the great Limpopo and Shashe Rivers converge. This exceptionally diverse landscape includes wide open plains, grassland, riverine forests, rocky hills, marshland and majestic sandstone ridges.
Mashatu, "Land of the Giants", takes its name from the locally sacrosanct Mashatu or Nyala berry tree (Xanthrocercis zambesiaca) and the giants that roam its terrain. These magnificent dark green trees, which are found along the rivers in the reserve, provide refuge, shade and food to a myriad wildlife. Mashatu, which is one of the largest privately owned game reserves in southern Africa, avails a sanctuary to the largest herds of elephant on privately owned land on the continent. In addition to that, the world's tallest mammal, the giraffe, the world's largest antelope, the eland, the world's largest bird, the ostrich, and the world's heaviest flying bird, the kori bustard are all part of the game drive experience on Mashatu. Add the king of the beasts, the lion and the iconic baobab tree…and you have Africa's big seven land based giants.
Each of the air-conditioned suites at Mashatu Lodge is tastefully decorated and includes impressive black and white prints of Africa's most beautiful animals. A double bed and an extra-large single bed, together with a seating area that includes a single day bed, comfortably accommodates families. The ample en-suite bathroom with both bath and shower facilities and a separate W.C. complete the well-appointed suites.
July 10, 2021 – After our morning gameviewing activity and breakfast, we will transfer by light aircraft to Londolozi Game Reserve, where we will be greeted and welcomed by our guides and transferred to Londolozi Founders Camp to check-in for 4 nights of exciting African bliss with a familiar friend. After lunch, our first afternoon game-drive of the stay will follow.
July 10 to 14, 2021 – On safari from Londolozi Founders Camp for 4 wildly wonderful nights filled with new and exciting wildlife encounters displaying natural animal behavior in their own environment.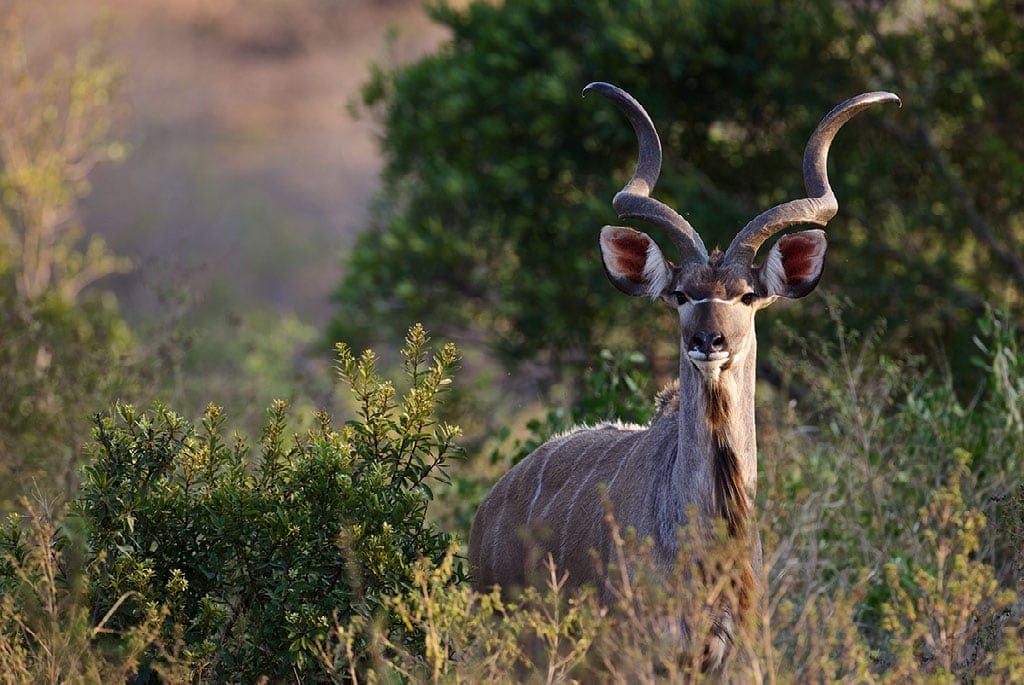 July 14, 2021 – After your morning game-viewing and breakfast, depart Londolozi by light aircraft to Johannesburg for your personalized onward journey or to connect with your departing International flight.
Call Michael Distler or Ryan Hilton at Admiral Travel International on 941.951.1801 to place your deposit and reserve your space on this unique departure.
Includes:
Meet and greet upon arrival into Johannesburg (JNB) Airport for escort across to the Intercontinental
1 night accommodation at the Intercontinental O.R. Tambo in a Deluxe Room on a bed and breakfast basis
Shuttle transfer from the Intercontinental to Lanseria Airport
Light aircraft flight from Lanseria Airport to Mashatu Game Reserve
3 nights Mashatiu Lodge on a fully inclusive basis
Light aircraft from Mashatu Lodge to Londolozi Airstrip
4 nights accommodations at Londolozi Founders Camp in a Superior Chalet on a fully inclusive basis
Light aircraft transfer from Londolozi Airstrip to Johannesburg
Exclusions:
International air
Gratuities
Items of personal nature