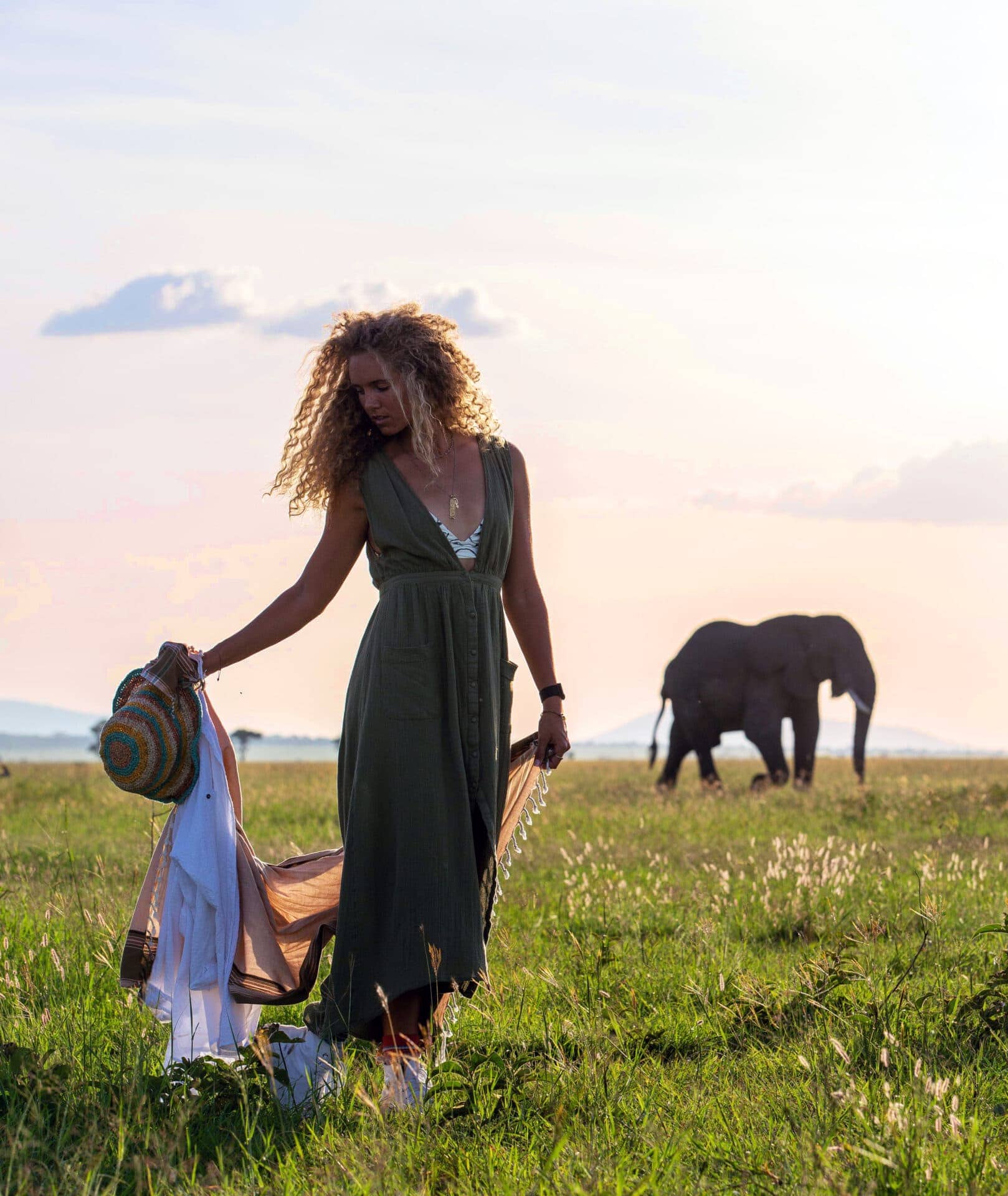 We plan epic experiences in the world's most exceptional destinations.
Established in 1997, Admiral Travel International (ATI) is an internationally-renowned boutique Virtuoso-member travel agency located in downtown Sarasota, Florida.
An Admiral Travel trip is a story that will live on forever. Epic adventures with Admiral Travel are the tales you'll want to tell everyone – your friends, your family, even the people you meet while traveling.
ATI's team of travel advisors, led by founder Malaka Hilton, is known throughout the luxury travel industry for planning epic experiences in the world's most exceptional destinations. Our vision is that every guest's travel journey, from dream to destination, is as seamless, comfortable and meaningful as they desire.
Admiral Travel provided outstanding service – especially for first time visitors to Africa – making sure we knew what steps we had to take and provided all of the information needed. We had an absolutely amazing trip. My wife and I agreed that it was without a doubt the best place we have ever visited. We would highly recommend that everyone visit South Africa and take a safari. ATI will do a great job of making sure you experience the trip of your lifetime!
Malaka, where do I begin…? This trip to Italy was just magnificent. The plans ran seamlessly.  The hotels were wonderful. The room on the Arno with the balcony…no words. The tour guide, Gabriella, in Firenze was just amazing. Her knowledge and passion for the city and her Art was remarkable. I thank you for every little detail. The driver from the Hotel in Rome to the airport was amazing as well. From start to finish it was unforgettable. Thank you!
Everything went perfectly, and we consider it one of the most enjoyable, well organized trips we have ever done. We saw many, many animals – lion kills, an elephant mating, and views well beyond our expectations. Your decision as to the order of the camps was perfect. Congrats & thank you so much for a wonderful trip!
The cruise that we just took to Antarctica on Seabourn was absolutely fantastic. All the transfers arranged by Admiral Travel went off without a hitch. The Virtuoso Tour in Punta Arenas, Chili to the Penguin Colony was excellent. Our pick up at the terminal in Buenos Aries and the day tour in Buenos Aries and transfer to the Airport were outstanding. Our guide, Beatrice was great. It was one of our all time great trips
Our experience in Italy was everything and much more than we ever thought it would be! We are probably boring our friends silly, but we can't stop talking about our adventures. You are gracious hosts and your attention to every detail made it a very special and memorable trip. Thank you for making Italy the 'trip of a lifetime'!
Our initial itinerary required significant changes due to family schedules and Admiral Travel was beyond flexible, receptive and offered comparable safari experiences and first-class accommodations/staff/guides at each locale (Tanzania, Rwanda & South Africa). We were very pleased with the constant, prompt and reliable modes of communication, which was not an easy task coordinating five adults in various parts of the world. Your team was open-minded about our family's various requests and handled each with precision and expertise. ATI's extraordinary knowledge of the various countries, culture, wildlife and lodging within Africa enhanced our family vacation, and the team was readily available to ensure that our travel arrangements were executed in a flawless fashion with VIP services. Thank you!
The ATInsider Experience
For more than twenty-five years, Admiral Travel International has been dedicated to delivering exceptional experiences. With relationships established around the world, Admiral Travel's global connections are what unlocks doors and creates next-level experiences for our guests.
HOW WE WORK WITH TRAVELERS
Our vision is that every ATInsider's experience, from dream to destination, is as seamless, comfortable and meaningful as they desire.
Admiral Travel's time-tested discovery process involves getting to know you and your preferences before we embark on any journey together. Learn more about our process and how we work with travelers.