May 24 – May 31, 2023
Marseille to Rome aboard the Ritz Carlton Yacht Collection

Experience the exhilarating Monaco Grand Prix in chic Monte Carlo on an unforgettable voyage along the French Riviera. Sit back with a glass of wine in a local café in Nice or explore nature on a hike up to La Colline du Château before sailing on to the colorful and charming port town of Olbia on the way to Rome.
Call 1.888.722.3401 for most accurate pricing & availability (scroll down for journey details)
This departure is by-invitation only as part of our exclusive loyalty club, VIPLane. Have questions about whether you qualify for this program? Click here to learn more or email us at travel@admiraltravel.com to inquire about this journey.
Embarkation: Marseille, France
Set sail on a journey of discovery with The Ritz-Carlton Yacht Collection. Designed to combine the luxury lifestyle of The Ritz-Carlton® and the casual freedom of a yachting vacation, The Ritz-Carlton Yacht Collection will offer bespoke voyages on the first of three custom-built yachts. Each yacht features 149 suites, each with its own private terrace, and accommodate up to 298 guests in a relaxed, casually elegant atmosphere. As with The Ritz-Carlton® on land, each yacht will feature personalized service, elevated dining and luxury amenities.
Click the video below introducing the brand new Ritz Carlton Yacht!
May 24, 2023 – Arrival into Marseille, France to board the yacht. Settle into your suite before departure.
Founded in 600 BC, Marseille is the oldest city in France and its third largest metropolitan area. A must-see is the 19th-century basilica, Notre Dame de la Garde, which sits at the highest point in the city. Also worth a visit is the water fountain at Palais Longchamp, built under the reign of Napoleon III. Marseille is considered the birthplace of bouillabaisse, so make time to stop for a bowl of this famous seafood stew in the Old Port. You might also wish to drive through the Provençal countryside to Aix-en-Provence, a charming town best known as the home of impressionist painter Paul Cézanne
May 25, 2023 – Saint-Tropez, France
A jetsetter haven, Saint-Tropez is best known for its designer shopping, drink-and-dance-'til-dawn nightlife, and ritzy beach clubs like Le Club 55 and Nikki Beach. After all, this is where French screen goddess Brigitte Bardot popularized the bikini in the 1950s, and to this day Bardot makes her home here. But another side of this once humble fishing village can be found in the hills far above the beachfront. Walk the narrow cobblestone streets and visit the 17th-century citadel for stunning views of the port.
May 26, 2023 – Nice, France
Set between the beautiful Baie des Anges and the Alps, the sunny capital of la Côte d'Azur has long been admired for its beauty and sophistication. One of France's oldest cities, Nice blends its urban verve with plenty of seaside charm, a fantastic local food scene and a heritage that's steeped in pretty Italianate influences. In the narrow streets of Vieille Ville you'll find charming piazzettas, cozy cafés, traditional stores and a famous flower and grocery market. Take a stroll in the Place Massena, the city's impressive 19th century main square, or head to the iconic Promenade des Anglais, which showcases Belle Epoque grandeur alongside its lively beach scene. Take a seat at one of the promenade's bistros and dine on some superb 'cuisine niçoise'.
Ritz Carlton Yacht
A voyage with The Ritz-Carlton Yacht Collection offers an unprecedented opportunity to be untethered. Here, freedom and flexibility allow immersion in life's exceptional experiences; exploration of earth's exquisite and unexpected hideaways; and stirring of passions and curiosities that create new and deepened connections.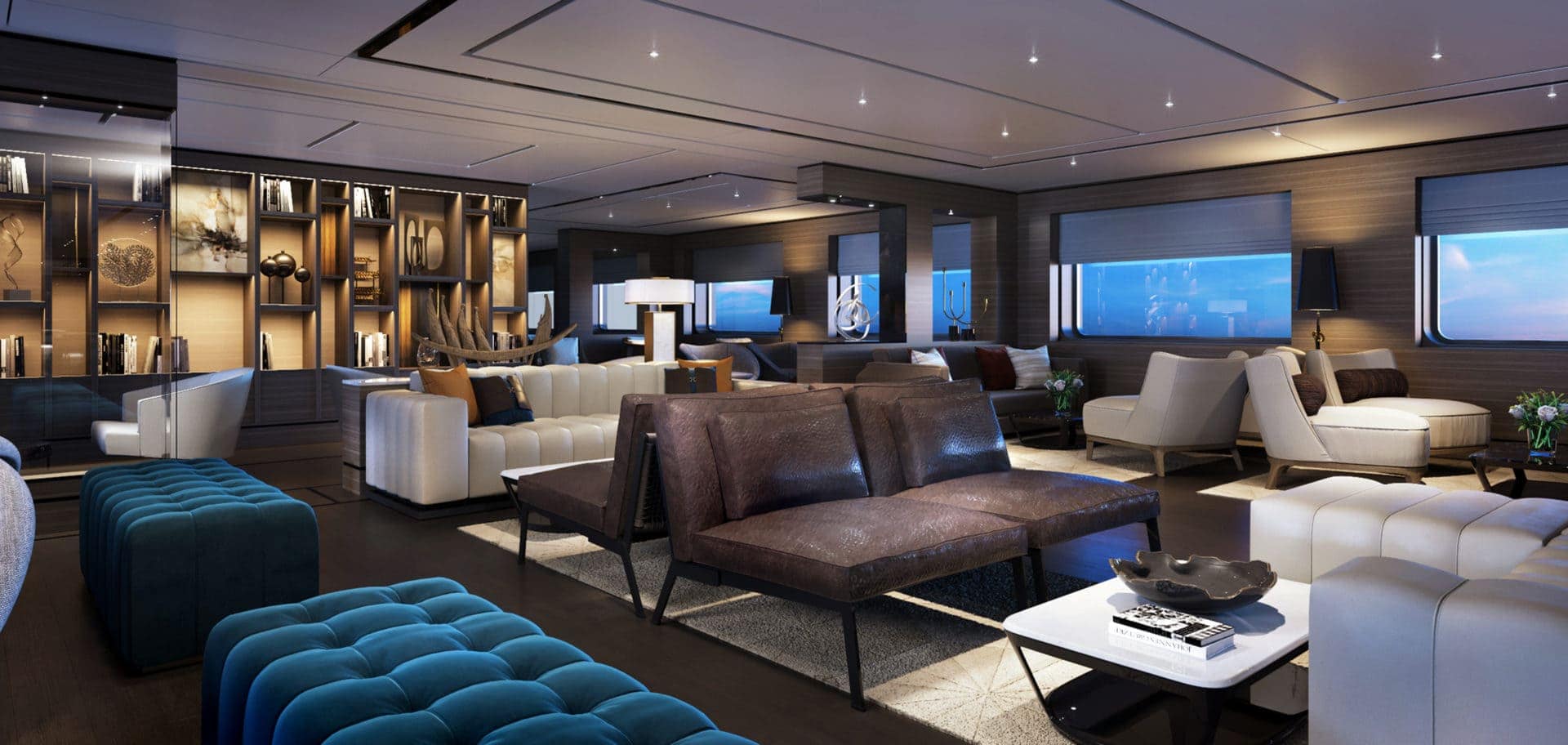 Like the slower pace lifestyle of a superyacht, life on board is laid back and casual, with a sense of freedom and flexibility.
Guests can enjoy in-suite dining or visit one of our world-class onboard restaurants for curated menus incorporating local ingredients and Michelin star quality.
May 27-28, 2023 – Monte Carlo, Monaco

Perhaps no port of call is better designed to welcome a luxury yacht than Monte Carlo, where some of the most splendid vessels in the world make their home. At this playground for the rich and famous, the only thing more spectacular than the yachts filling the harbor are the luxury cars driving the winding streets that host the annual Grand Prix. Verdant mountains ascend abruptly behind the lavish high-rises lining the bay, and perched on the cliff is the Palace of the Prince, where the Changing of the Guard attracts onlookers each morning at 11:55. The nearby Cathedral of Monaco holds the tomb of beloved Princess Grace and other royalty. Prince Albert I founded the city's remarkable oceanographic museum, once curated by Jacques Cousteau, and Prince Charles III established the elaborate Monte Carlo Casino, where high rollers try their luck and James Bond famously sips his martinis.
May 29, 2023 – Sailing Time
With a day at sea, enjoy the unique opportunity to unplug and relax into the unhurried life on board. Enjoy a workout with a view at the gym, indulge in a relaxing spa treatment, watch the sky transform at sunset from The Observation Lounge, or find an intimate alcove in The Living Room and lose yourself in a favorite book.
May 30, 2023 – Olbia, Sardinia, Italy
From spectacular beaches to prehistoric relics to a sublime culinary scene, Sardinia is a treat for any traveler. The National Archaeological Museum in Olbia lends historical context by illuminating the island's ancient pre-Nuraghic culture as well as more recent naval history. Just outside of Olbia, get a firsthand look at Sardinia's rich archaeological heritage at the Tomb of the Giants, a Nuraghic monument dating back 4,000 years. Of course, any visit to Sardinia must include exploration of the famed Costa Smeralda, a winding coastline of pristine beaches in hues from pearl to pink lining impossibly clear waters that deepen to vivid turquoise. Rocky outcrops and a backdrop of green hills complete the seascape, where the only challenge is choosing which powdery sands to call your own. For a more energetic vibe, join the jet set in the designer boutiques, gourmet restaurants and chic lounges of nearby Porto Cervo, sipping Sardinian wine as you take in the scene.
Disembarkation: Rome, Italy

May 31, 2023- Rome (Civitavecchia), Italy
An amazing amalgam of sights and sounds, Rome is a kinetic tapestry stimulating every sense. The ring of church bells and honks of early morning traffic echo off the weathered stone of ancient buildings. Office workers dash past fruit stands and sidewalk cafés in the shadows of elegant palace façades. Meanwhile, tourists make their way from piazza to piazza, monument to monument, church to church: the Colosseum, the Roman Forum, the Vatican Museums, St. Peter's Basilica. From the sculptures of the ancients to Michelangelo's Sistine Chapel frescoes to the Baroque fountains of Bernini, Rome's art and architecture are unsurpassed. Here the day-to-day life of a busy European metropolis intermingles with many of the most recognizable monuments ever created. Rome belongs not only to Italy, but to the world. Here
Call Michelle Andersen at 941-951-1801 at extension 103 now to reserve your space on this unique journey today! You may e-mail at MAndersen@admiraltravel.com
For most accurate rates & cabin availability, please call our office.
YOUR ALL-INCLUSIVE CRUISE FARE INCLUDES:
Ocean-view accommodations, each with private terrace overlooking the ocean
Access to a Personal Concierge in all suite categories
Onboard gratuities
Multiple dining venues
24-hour in-suite dining
Beverages in-suite and throughout the yacht
Onboard entertainment and enrichment
Wi-Fi
Marina-style platform with access to non-motorized watersports while at anchor
PLEASE NOTE:
All payments made to Admiral Travel are non-refundable
If minimum numbers are not met for a hosted departure, prices are subject to change / increase to confirm same program on a private basis
Travel with like-minded individuals on these exclusive departures.
Special global relationships that the Hiltons have formed over the years will allow you privileged access opportunities.
Trips are offered well in advance to give ample time for your future planning.
PRE-TRIP OPTION:
Join Ryan and Malaka Hilton as they travel to Provence, France. Provence, a region in southeastern France bordering Italy and the Mediterranean Sea, is known for its diverse landscapes, rolling vineyards, olive groves, truffles, pine forests and lavender fields.