October 2023
The island nation of Sri Lanka has an exotic charm all its own. The exquisite natural beauty of the tropical landscapes, the fascinating local culture and history, the compact geography and the easy warm hospitality of the people are some of the reasons Sri Lanka is such a popular destination with travellers around the world.
This departure is fully customizable, chat with your Advisor to pick the itinerary that suits your travel style and preferences best!
Cost: $4,450.00 per person, based on double occupancy
Single Supplement: $2,195.00 per person additional
Call 1.888.722.3401 to secure your space on this unique journey (scroll down for journey details)
October 18, 2023  Arrival into Colombo
Welcome to beautiful Colombo. You will be greeted at the airport and transferred to your hotel
City sightseeing of Colombo with some time free for shopping.
Whilst in Colombo, there are many sites to visit and things to do!
Visit the Colombo National Museum, the Beautiful Colonial Buildings In The Colombo Fort Area, a visit to the Gangaramaya Temple is a must! You can also view the Beira Lake from here and a visit the Independence Memorial Hall.
Continue to the Old Dutch Hospital too which is the centerpiece of the vibrant Fort, this colonial-era complex dates back to the early 1600s. Lavishly restored, it is home to shops, cafes and restaurants run by some of Colombo's best operators. And then there is the Wandering The Streets Of Pettah. Visit the Temple of Sri Kailawasanathan Swami Devasthanam Kovil, and a must not miss would be a Tuk- Tuk Ride covering part of the city!
Then a short ride to BAREFOOT, designer Barbara Sansoni's beautifully laid out shop, located in an old villa, is justly popular for its bright hand-loomed textiles, which are fashioned into bedspreads, cushions, serviettes and other household…
Tonight dinner (PRE booked) at the Ministry of Crab.
Crabs are a major income earner for Sri Lanka's fishing industry, but most are exported. This high-profile restaurant rectifies this loss by celebrating the crustaceans in variations ranging from Singaporean…
Or if you prefer something lower key… then go to Buba Beach in Mount Lavinia, With candlelit tables right on the sandy beach, this seafood pub is a hidden treat. In the heat of the day you can retreat under the grove of palm trees; at night let the sky open overhead and the starlight rain…!
If you happen to be in Colombo on a Saturday, then the Good Market is a must! This organic and artisan food market is held in the northeast parking lot of the Colombo Racecourse and attracts a range of high-quality vendors. Breads, prepared foods, organic fruit and veg, smoothies, snacks…
Another must visit specially if you are into antiques is PLATE, an engrossing treasure of a store selling antiques, old photos, art, books and more in a genteel, wood-panelled setting. Also has a busy photo studio.
For those who a fans of BAWA, then the Geoffrey Bawa house is a must, at the end of a quiet little street in Colombo, is the house where the renowned architect Bawa lived from 1960 to 1970. The house combines his usual love for traditional local forms with the stark white architectural… For those seeking a peaceful place for meditation amidst all the chaos, visit the Seema Malakaya Meditation Centre…One of Colombo's most photographed sights is on an island on the east side of the South Beira Lake. This small but captivating meditation centre was designed by Geoffrey Bawa in 1985 and is run by Gangaramaya.
Overnight Stay at Uga Residence (boutique)| Park suites | BB Basis
UGA Residence
Nestled between the shady Park Street and the tranquil lakeside Buddhist temple of Gangarama, Uga Residence is one of the most lavish boutique hotels in Colombo.
Built back in the 19th Century by a wealthy barrister by the name of Sheikh Salehboy Moosajee, this Victorian townhouse once welcomed governors, maharajas, nobility, and the cream of Ceylon's colonial society.
Today, Uga Residence is a unique 11-suite luxury resort in the heart of Sri Lanka's commercial capital, offering guests the perfect secluded spot from which to explore the bustling city of Colombo.
Uga Residence presents matchless dining experiences, featuring a suave blend of traditional and contemporary cuisine as well as fresh ingredients and imaginative presentation.
October 19, 2023 – Touring in Colombo –
Today, let's explore more of the city of Colombo!
All around downtown Colombo 1, in the Fort Area, there are stunning monumental buildings dating back to the Dutch and British era of Sri Lanka. Back then (Colombo was declared the capital of Ceylon in 1815 by the British) this area was a real fort as it was surrounded by the sea on two sides and had a moat on the landward sides
Fort area of Colombo is packed with stunning old colonial-era architecture masterpieces that have been restored with a mix of modern structures. The Old Dutch Hospital is a good example of this and well worth a visit. Also, this area houses the President´s House and various ministry and governmental buildings.
This is a rather compact and small area, perfect for a stroll. Start or end your walk at the beautiful Old Galle Buck Lighthouse and enjoy the nice view of the Colombo shore and harbor.
Other highlights in the Fort area that you should not miss are:
Old Galle Buck Lighthouse
Sambodhi Chaitiya dagoba/ stupa
The Clock Tower
Central Point
Lloyd´s Buildings
St Peter´s Church
Cargills Main Store
Pettah, Colombo 11, is one of the oldest districts of Colombo and walking around in this area is a real adventure full of sound, smells, and people watching. Plunge into the madness of shops, stalls, and markets. In between, you also see some religious buildings like mosques and churches.
Temple of Sri Kailawasanathan Swami Devasthanam Kovil
Also called Captain's Garden Kovil, this is Colombo´s oldest Hindu Temple. The South-Indian inspired architecture of this temple, as well as the beautiful and bright paintings, and detailed artwork, especially in the ceiling, is impressive.
It is pretty tiring walking around Colombo in the heat, and the tuk-tuks are EVERYWHERE and really easy to find! They are the main transportation for both locals and tourists in Colombo, and they are also a lot of fun.
After your exploring return to the hotel to wind down.
Overnight Stay at Uga Residence (boutique)| Park suites
October 20, 2023 Travel to Hatton
This morning enjoy Breakfast at your hotel in Colombo.
Thereafter proceed to the CMB Intl Apt once more to connect to your chartered flight out to Hatton (timings to be advised).
Arrival at Castlereagh Hatton and transfer to your bungalow within the Tea Trails portfolio. Sightseeing Sri Lanka's beautiful tea growing regions en route, including a visit to a working tea factory and estate. Remainder of the day at leisure.
Overnight Stay at Ceylon Tea Trails (luxury bungalows) | Garden Suites
October 21, 2023  Relax and unwind in your beautiful surroundings or explore more of Hatton and surrounds the countryside features some of the most spectacular mountainous scenery in the hills.
Overnight Stay at Ceylon Tea Trails (luxury bungalows) | Garden Suites
Ceylon Tea Trails
Ceylon Tea Trails is the perfect getaway in the hills. Take in the old world charm of one of the five tea estate bungalows, each featuring a large pool, some with heated jacuzzis.
Guests experience the traditional tea planter lifestyle, with your own butler and a private chef preparing a Relais & Chateaux menu.
The cool climate is perfect for walking the marked trails or enjoying a cup of Ceylon tea whilst taking in the stunning views. You can also brush up your knowledge of Ceylon Tea with our Tea Planter in Residence. Ceylon Tea Trails lets you experience old world nostalgia with a modern aesthetic.
October 22, 2023 Travel to Galle
This morning enjoy breakfast at the bungalow in Hatton.
Proceed to Castlereagh to connect to your scheduled flight out to Koggala close to Galle. Ground transfer to Galle.
Sightseeing of the Galle fort and town, on your arrival. Galle was once a prominent seaport long before western rule in the country; Persians, Arabs, Greeks, Romans, Malays and Indians all made their way into Galle throughout centuries past but 'modern' Galle began in 1505, when the first Portuguese ship, under Lourenco De Almeida was driven there by a storm. 135 years later, the Dutch invaded and finally the British arrived in 1796, who preserved the Fort unchanged. Today Galle Fort is a UNESCO World Heritage site, brining with luxurious villas and boutique hotels side by side with restaurants, cafes, antique and fabric shops and so much more. Check into your hotel, relax and unwind.
Overnight Stay at Amangalle
Amangalla
In the historic port of Galle, Amangalla lies within the ramparts of Sri Lanka's 17th-century Galle Fort, a Unesco World Heritage Site.
Offering views of the Fort and harbour on one side and the hotel's lush gardens and swimming pool on the other, the graceful residence presents 30 rooms and suites.
The elegant Dining Room with its white linen and chandeliers opens onto the sunny Veranda for high tea overlooking Church Street.
October 23, 2023 AmanGalla
Today enjoy a boat ride into the Sea for whale watching.
Overnight Stay at Amangalla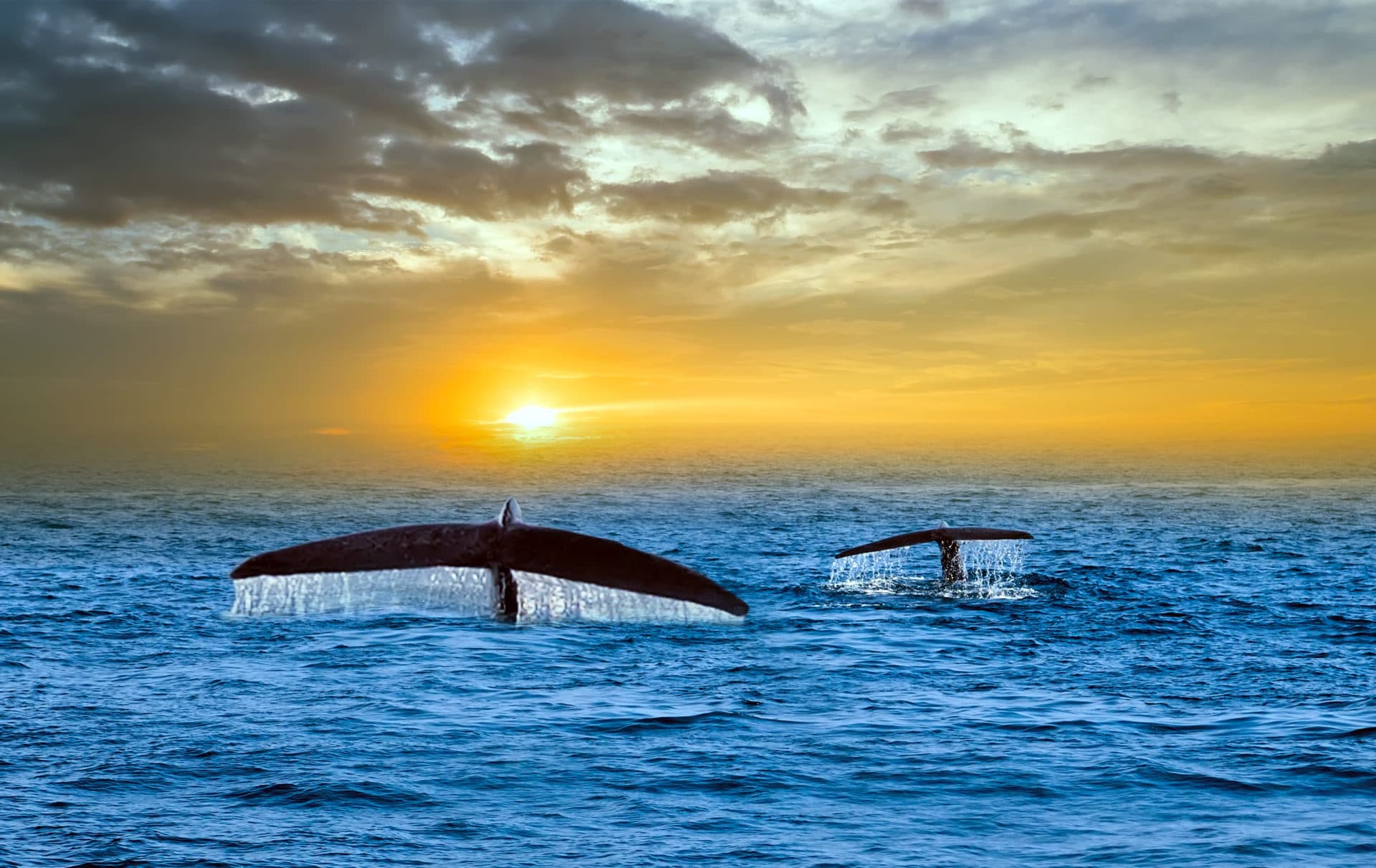 October 24, 2023 Departure
Today fly to Colombo for your onward flight out
Please call Isabelle Finly at 941-951-1801, ext 105 or e-mail isabelle@admiraltravel.com
Cost: $4,450.00 per person, double occupancy
Single Supplement: $2,195.00 per person additional
Once bookings are finalized, a $250 per person Admiral Travel Booking Fee will apply. (VIPLane members complimentary)
Deposit 25% to secure your space
Second Deposit of 25%: October 7, 2022
Final Payment: June 2, 2023
PLEASE NOTE:
All payments made to or on behalf of Admiral Travel are non-refundable unless stated otherwise
If minimum numbers are not met for a hosted departure, prices are subject to change / increase to confirm same program on a private basis
Founder's Journey will always be priced at or below published rates, but never higher.
Travel with like-minded individuals on these exclusive departures.
Enjoy a welcome cocktail party to meet your fellow travelers.
A hosted dinner will be offered during one night of the trip with the Hiltons.
On many occasions, optional shore events are offered as an option that only our group is invited to join.
Special global relationships that the Hiltons have formed over the years will allow you privileged access opportunities.
Trips are offered well in advance to give ample time for your future planning.
Minimum number of guests needed for Admiral Travel to escort.