January 28 – February 3, 2023
Join Ryan & Malaka in Santiago – Chile's capital and largest city, which sits in a valley surrounded by the snow-capped Andes and the Chilean Coast Range. The city has a downtown core of 19th-century neoclassical architecture and winding side-streets, dotted by art deco, neo-gothic, and other styles. Santiago's cityscape is shaped by several stand-alone hills and the fast-flowing Mapocho River.
From there, we fly to Torres del Paine National Park for a week of adventure in one of the most untouched areas of the world! Torres del Paine National Park, in Chile's Patagonia region, is known for its soaring mountains, bright blue icebergs that cleave from glaciers and golden pampas (grasslands) that shelter rare wildlife such as llama-like guanacos.
Cost: Being Finalized / Please inquire
Call 1.888.722.3401 to secure your space on this unique journey (scroll down for journey details)
"I Dream of Chile" – Watch below!
January 28 to 31, 2023 – 3 days in Chile's capital to explore.  Details coming soon!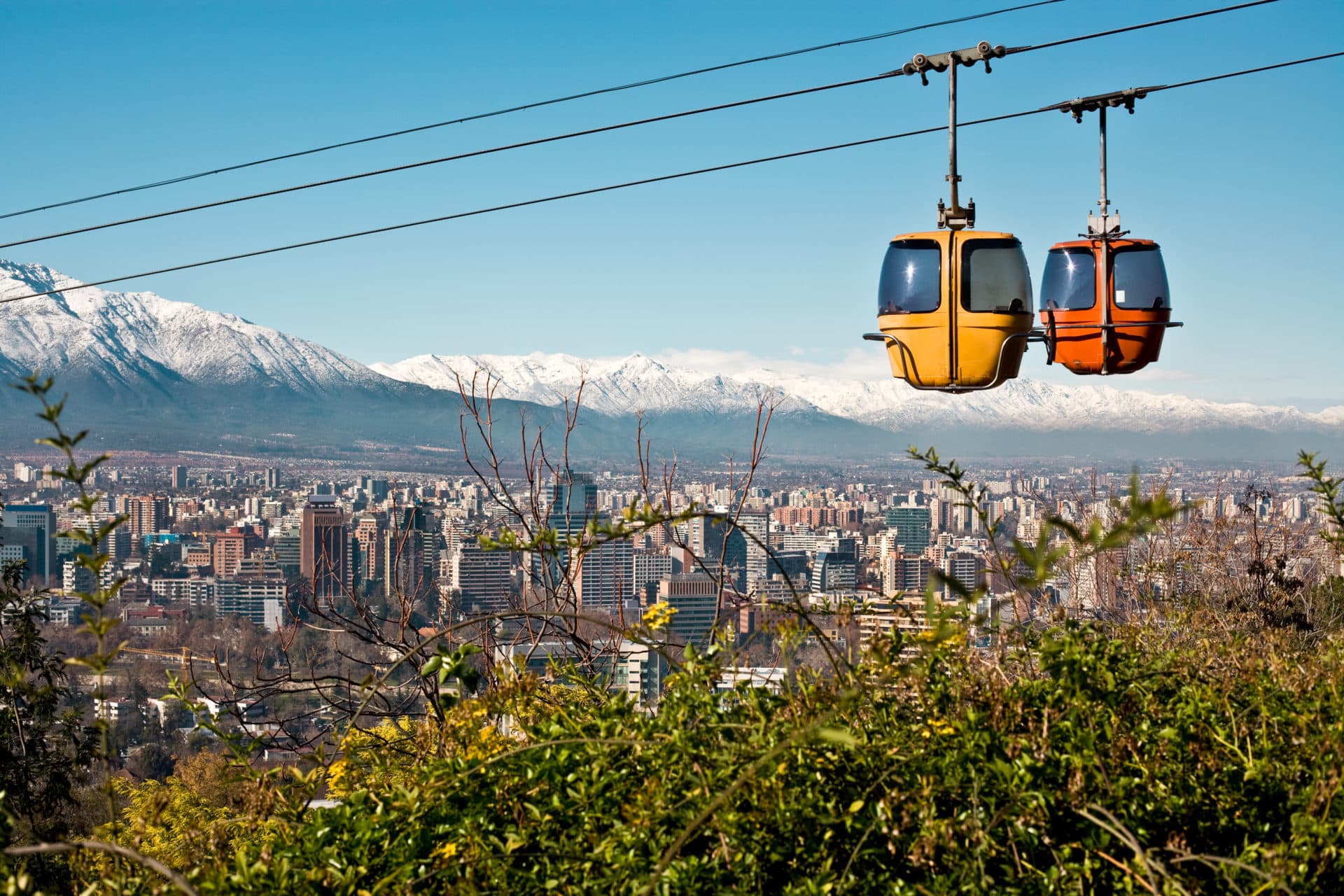 Cable Car in San Cristobal Hill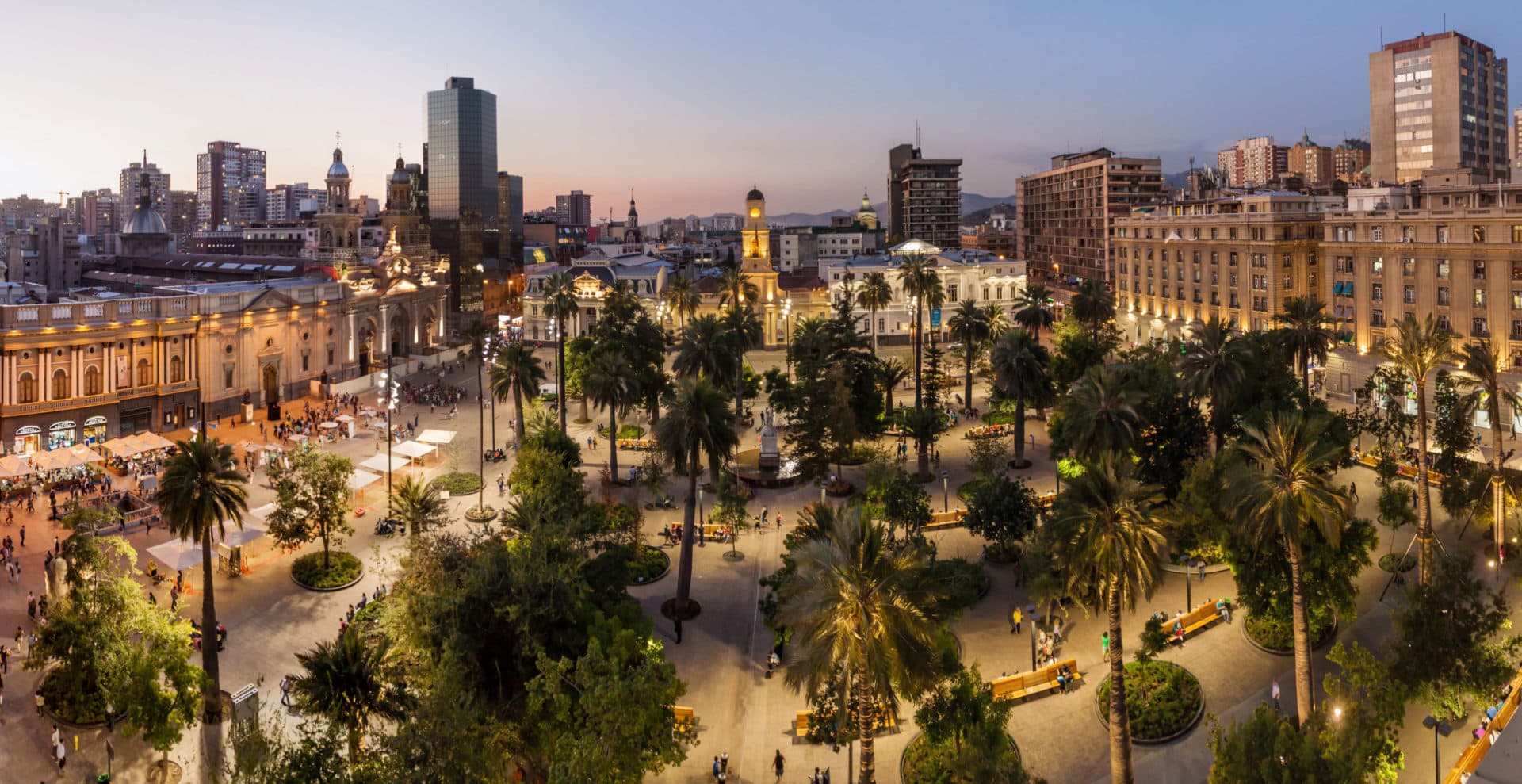 January 31, 2023 – Flight from Santiago to Puerto Natales, Chile for a 4-night stay at Explora Lodge in Torres Del Paine National Park
Some of its most iconic sites are the 3 granite towers from which the park takes its name and the horn-shaped peaks called Cuernos del Paine.  Details of the 4-days are still being finalized
Torres del Paine National Park
January 31 – February 4, 2023 – Explora Lodge & Torres del Paine National Park
Have you ever felt completely insignificant in comparison to nature? Well, get ready to feel precisely that way among the turquoise waters, glaciers and towering granite horns of the Torres del Paine National Park. The jaw-dropping landscapes of this eighth wonder of the world are humbling indeed.
Take full advantage of the 17 hours of daylight in summer and don't miss out on sunrise, when the horns of the Torres del Paine massif glow purple and red. Sail on Lake Grey to admire the eponymous glacier, or paddle a kayak through its colossal blue and white icebergs.
You'll enjoy terrific wildlife-watching in Torres del Paine. See majestic condors wheeling in the pristine skies overhead. Look out for foxes, huemul or Andean deer and guanacos along the way, and if you lie in wait patiently, you might be lucky enough to spot the reclusive puma.
February 4, 2023 – onward travels home, or continue onto Puerto Arenas, Chile to begin our expedition to Antarctica!  Link below for details.
Please call our office for more information and to be added to our notification list.  941-951-1801.
Cost: Being Finalized / Please inquire
We request $250 per person as a 'good faith deposit' to secure space on this departure until pricing is available.  Once pricing is available, this will be applied to your final balance.  Should you decide to remove your space, these funds will remain on file for a future ATI travel experience.
Once bookings are finalized, a $50 per person Admiral Travel Booking Fee will apply.
Check out our Pre-Trip to Easter Island, Ecuador!
PLEASE NOTE: 
All payments made to or on behalf of Admiral Travel are non-refundable unless stated otherwise
Founder's Journey will always be priced at or below published rates, but never higher.
Travel with like-minded individuals on these exclusive departures.
Enjoy a welcome cocktail party to meet your fellow travelers.
A hosted dinner will be offered during one night of the trip with the Hiltons.
On many occasions, optional shore events are offered as an option that only our group is invited to join.
Special global relationships that the Hiltons have formed over the years will allow you privileged access opportunities.
Trips are offered well in advance to give ample time for your future planning.
Minimum numbers must be met in order for the Hiltons to host the journey.
The Hiltons reserve the right to adjust the duration of their participation should any schedule conflicts arise.