January 26 – February 5, 2023
Travel in Argentine Patagonia. It is is pristine and wild—the definition of an adventurer's dream! Located at the southernmost tip of South America, this region is defined by its dramatic landscapes, incredible wildlife and unique pockets of culture. To access, you'll reach Buenos Aires, Argentina and connect first to the Lake District – one of the top highlights in the region. Sitting below the Lake District, Southern Patagonia offers unforgettable sights such as Perito Moreno Glacier. El Calafate is where you can dig into that rugged nature and get off the grid.
From there, we border cross to Torres del Paine National Park for a few days of adventure in one of the most untouched areas of the world! Torres del Paine National Park, in Chile's Patagonia region, is known for its soaring mountains, bright blue icebergs that cleave from glaciers and golden pampas (grasslands) that shelter rare wildlife such as llama-like guanacos.
Cost: $9,860.00 per person, based on double occupancy
(scroll down for journey details)
Day 1 – Arrival in Buenos Aires International Airport (EZE). Connect by private vehicle to the domestic airport (AEP) to fly to Bariloche to begin the program. *pre-stay in Buenos Aires is available upon request!
Day 1 – 3 – Bariloche, Argentina
Welcome to Bariloche
Guarded by majestic mountains and Lake Nahuel Huapi, Bariloche stands proudly as the gateway to the stunning Lake District. This city has strong ties to central Europe as many families immigrated from Germany, Switzerland and Northern Italy over the past century. Their influence is easily found in the local culture and, of course, in the mountain-style architecture.
Bariloche is one of Argentina's most exciting resorts, it offers mountain resort activities and every season is distinctively charming. Summer is best for outdoor activities and sports such as trout fishing, horseback riding, rafting, trekking and hiking. Enjoy lazy days at the lake at river beaches or more vigorous mountain climbing. In winter, Cerro Catedral is visited by increasing numbers of winter sports enthusiasts every year it is the largest and most developed ski resort in South America with 600 hectares (1,482 acres) of snow.
Llao Llao Resort, Bariloche
Llao Llao Resort, Golf-Spa is the most exclusive hotel in Argentine Patagonia.  The hotel in Bariloche offers Studios and Suites with incredible views of lakes, forests and mountains. A magnificent indoor/outdoor swimming pool, 18 holes of golf, an amazing Spa and activities for adults and children are some of the services available at our Resort.
2 full days of activities in the Lake District / Bariloche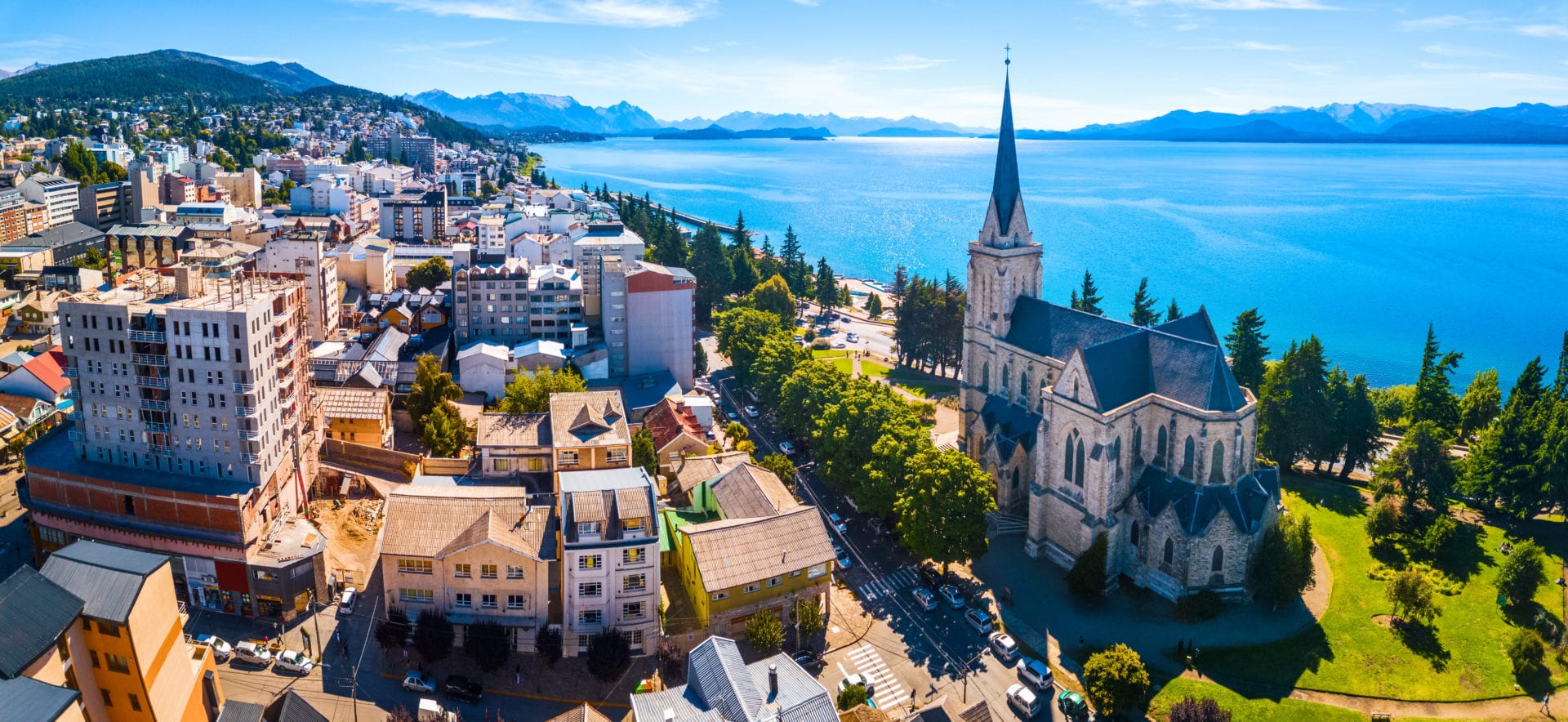 Lunch at a local beerhouse with Patagonic specialties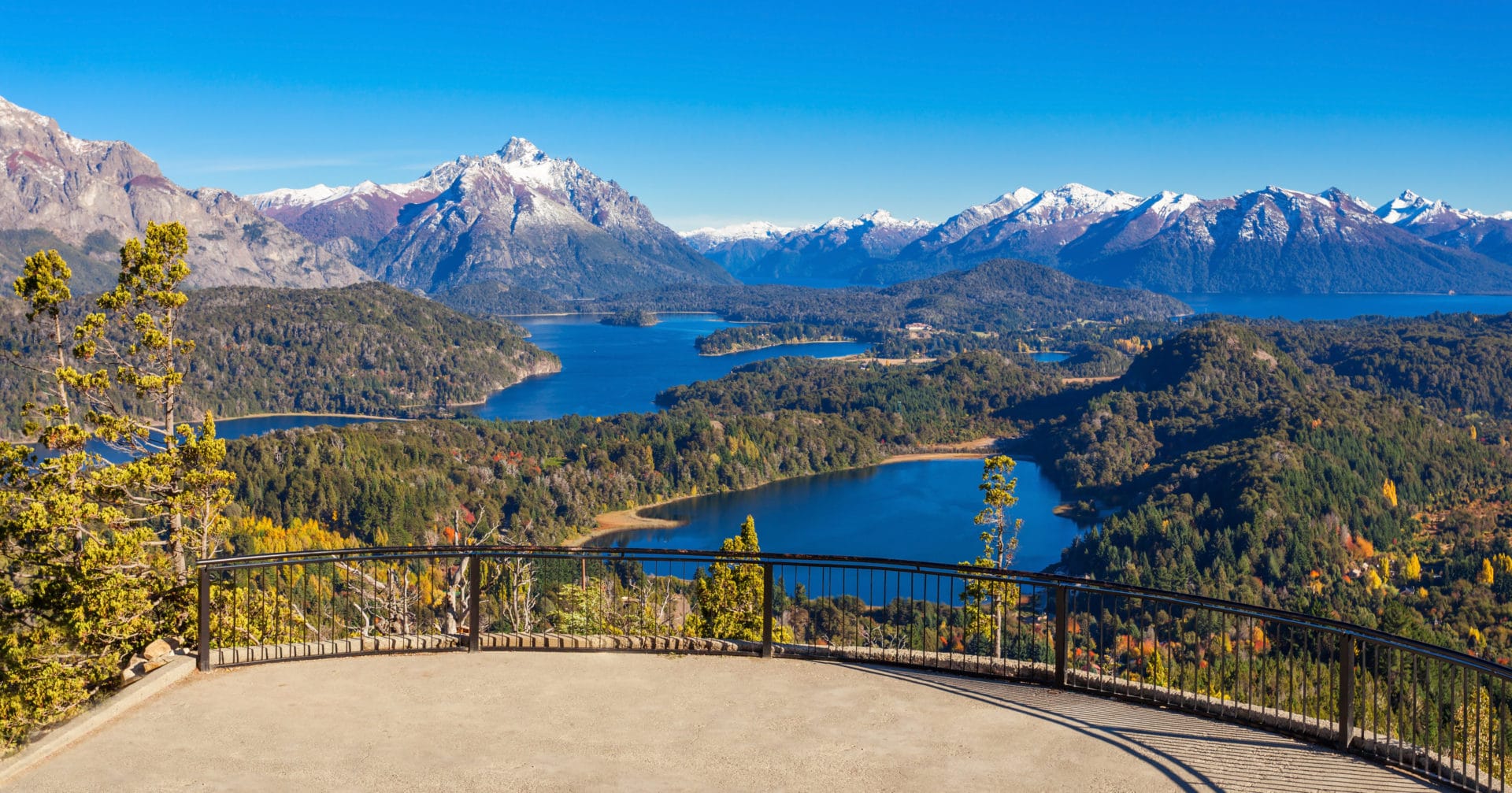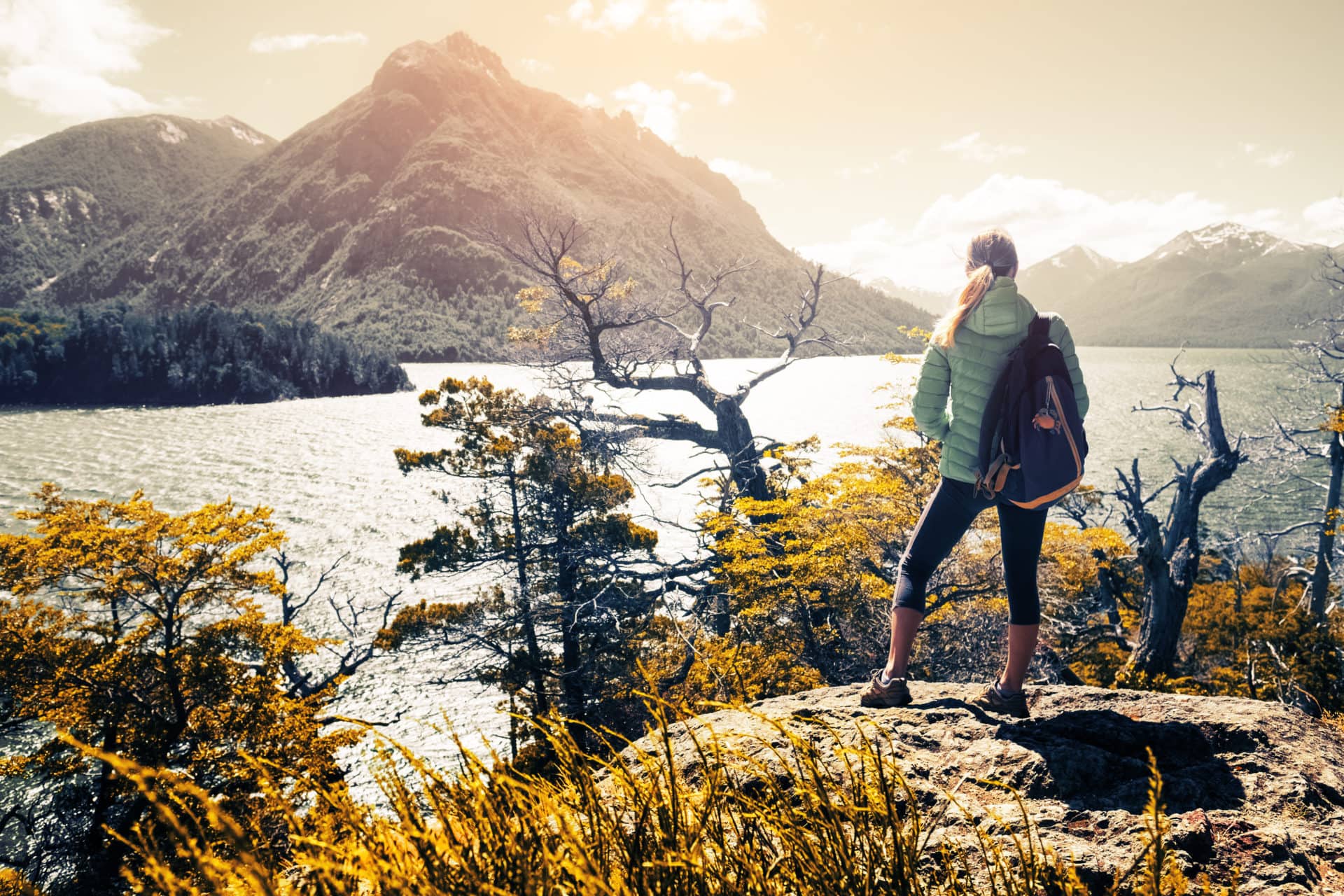 Day 4 – After breakfast & check out, transfer to Bariloche Airport to fly to El Calafate Airport. Upon arrival, you will be transferred to El Chalten for a 2-night stay at Destino Sur El Chalten
Day 4 – 6 – Two days of hiking to see Mt. Fitz Roy & Cerro Torre
A full-day trek to the foot of mythical Mount Fitz Roy is one of the prettiest in the area. Starting with a minibus pick up from your hotel and drive to the trailhead. Just before arriving, stop off at a scenic spot overlooking the Fitz Roy. On arrival at the trailhead, enter a beech and a forest bordering the Rio Blanco. Following this path, an hour's walk leads to the first viewpoint with excellent views of Piedras Blancas Glacier. Continue for another 45 minutes Poincenot camp
Located next to Mount Fitz Roy, this is the other major trekking area, which ends in a beautiful view of the world's most difficult mountains to scale, Cerro Torre. The half-day trail starts with a slight slope in the first few minutes, walking along the river course in the direction Fitz Roy. After 20 minutes, see Fitz Roy River Canyon and beautiful waterfalls. From here, stunning views of Cerro Torre begin to emerge. The first viewpoint ties in with the first break, 90 minutes from El Chalten. Here, you can also see Cerro Torre, its glaciers and the Adelas cord. Return to Chalten from here. This is a three-hour trek. Walk for one hour through a slightly undulating valley to reach Base Camp De Agostini and, a few minutes later, Lagoon Torre, with its magnificent view of Cerro Torre, Egger flanked by needles, and Standard, Bifida and the Adelas cord, glaciers that spill into the lagoon.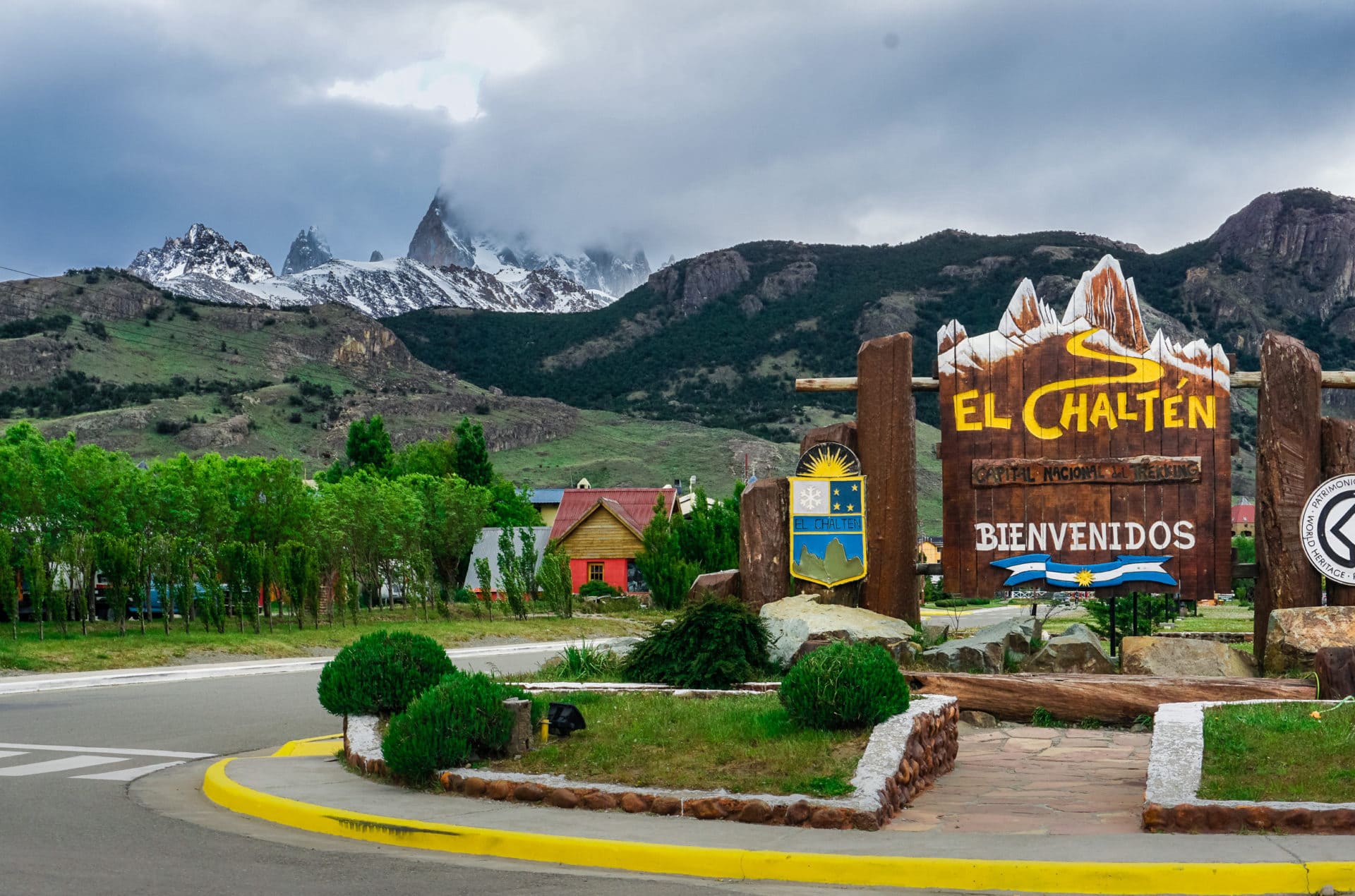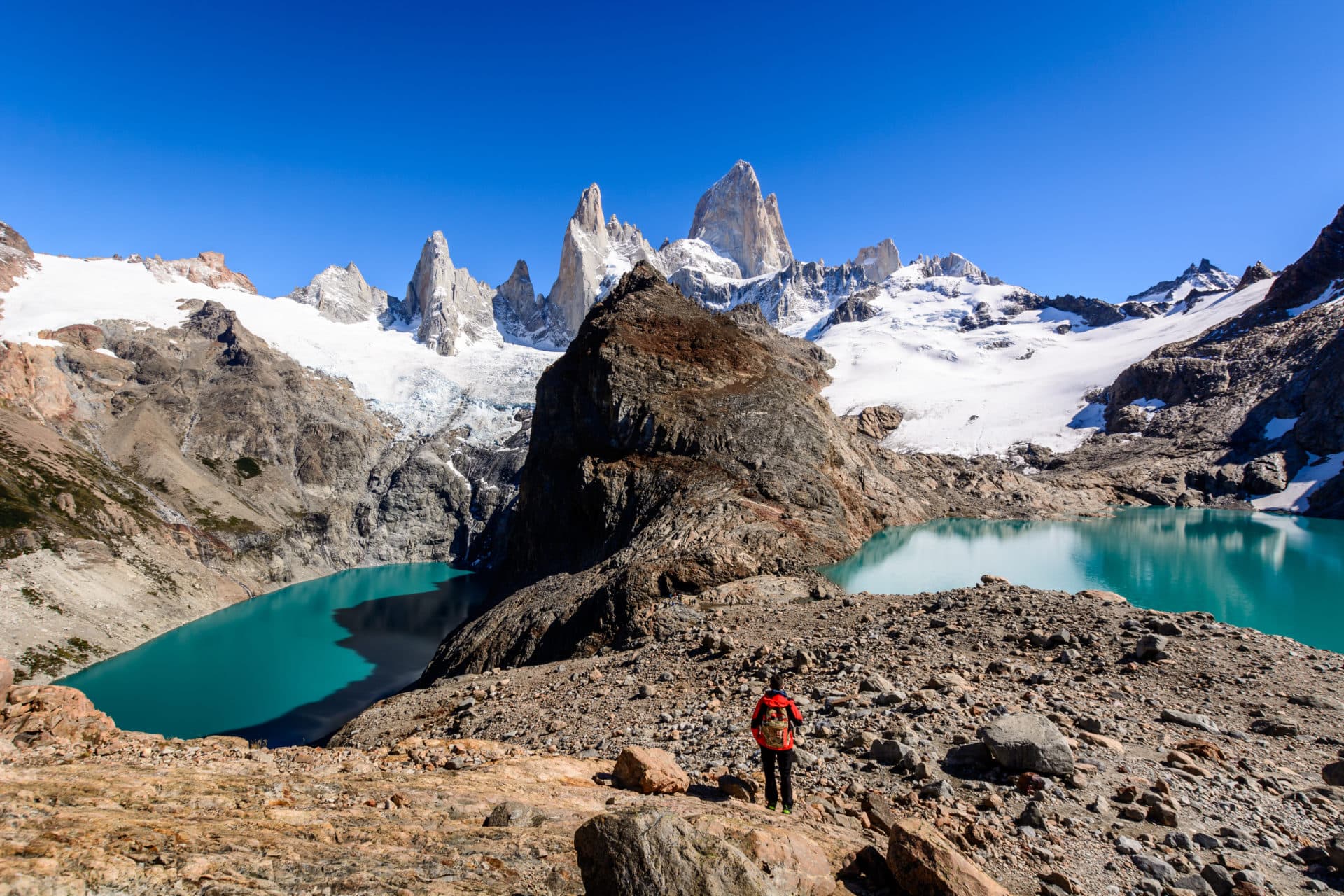 Day 6 – Breakfast & check out. Transfer to EOLO Patagonia in El Calafate for a 2-night stay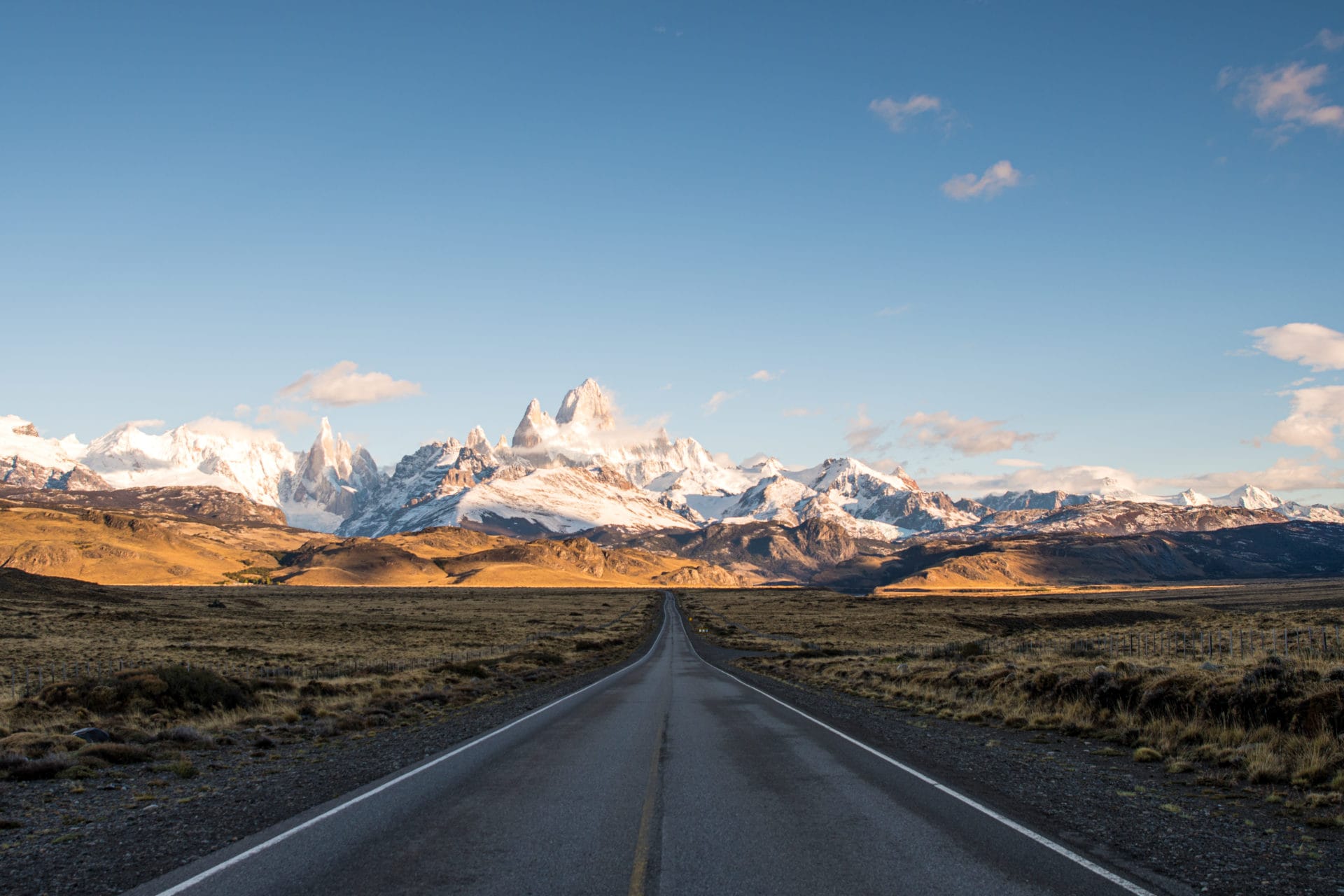 EOLO Patagonia
EOLO embodies the spirit of Patagonia. Built on the land where the first creole and European immigrants of the area initially set foot, one can't help but sense the aura of adventure that the thousands of travelers who journeyed through this area have left behind. Visitors not only leave their mark but also depart with a sense of having been deeply transformed by the experience.
From anywhere on the property, and from all of its 17 rooms, our guests can witness the magnificence of a scenery that exposes its soul to the privileged eyes that contemplate it and to the hearts that wish to feel its true essence.
Argentinian Wine Collection
Day 7 – Full day Estancia Cristina National Park
Day 8 – Half Day visit to Perito Moreno Glacier National Park.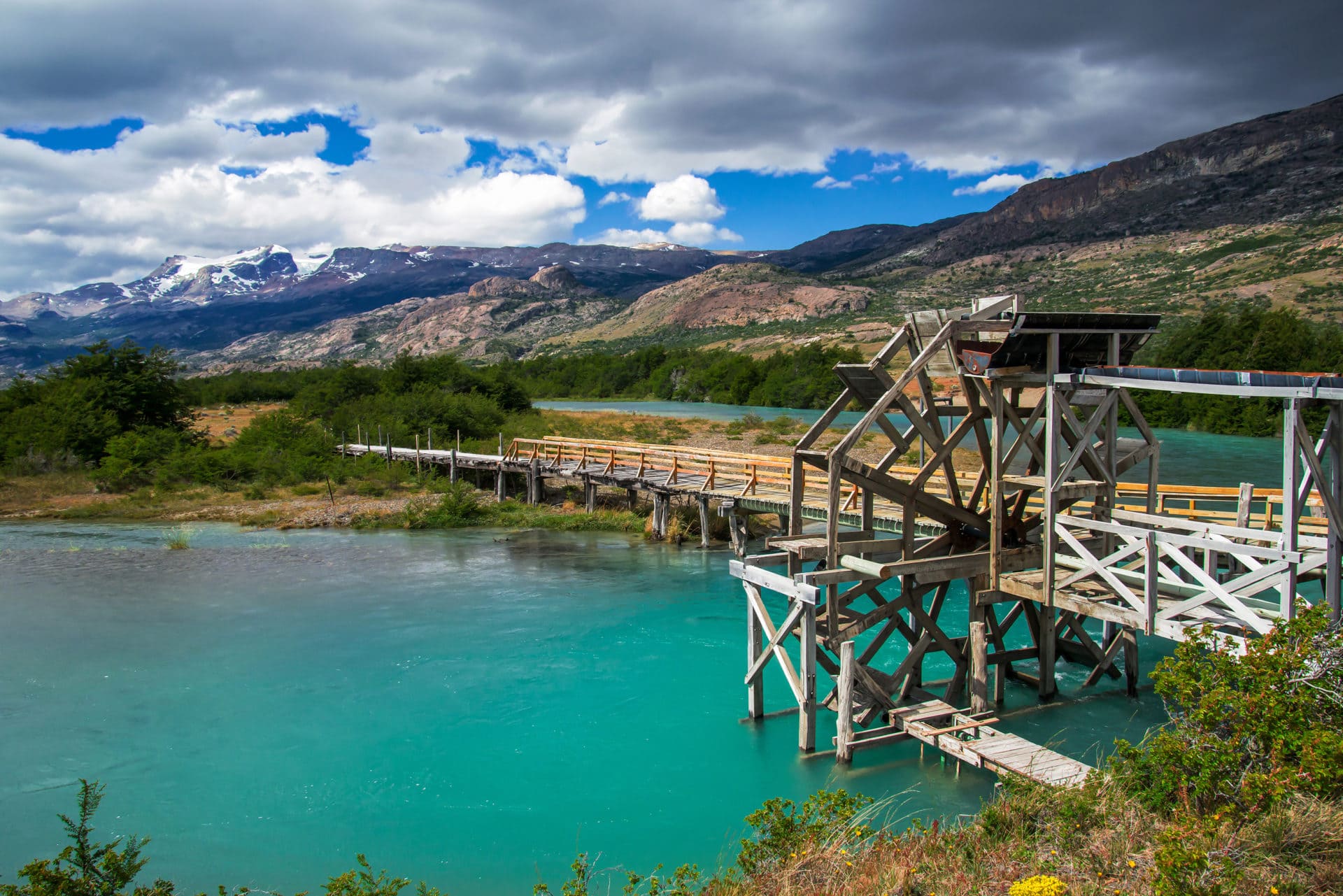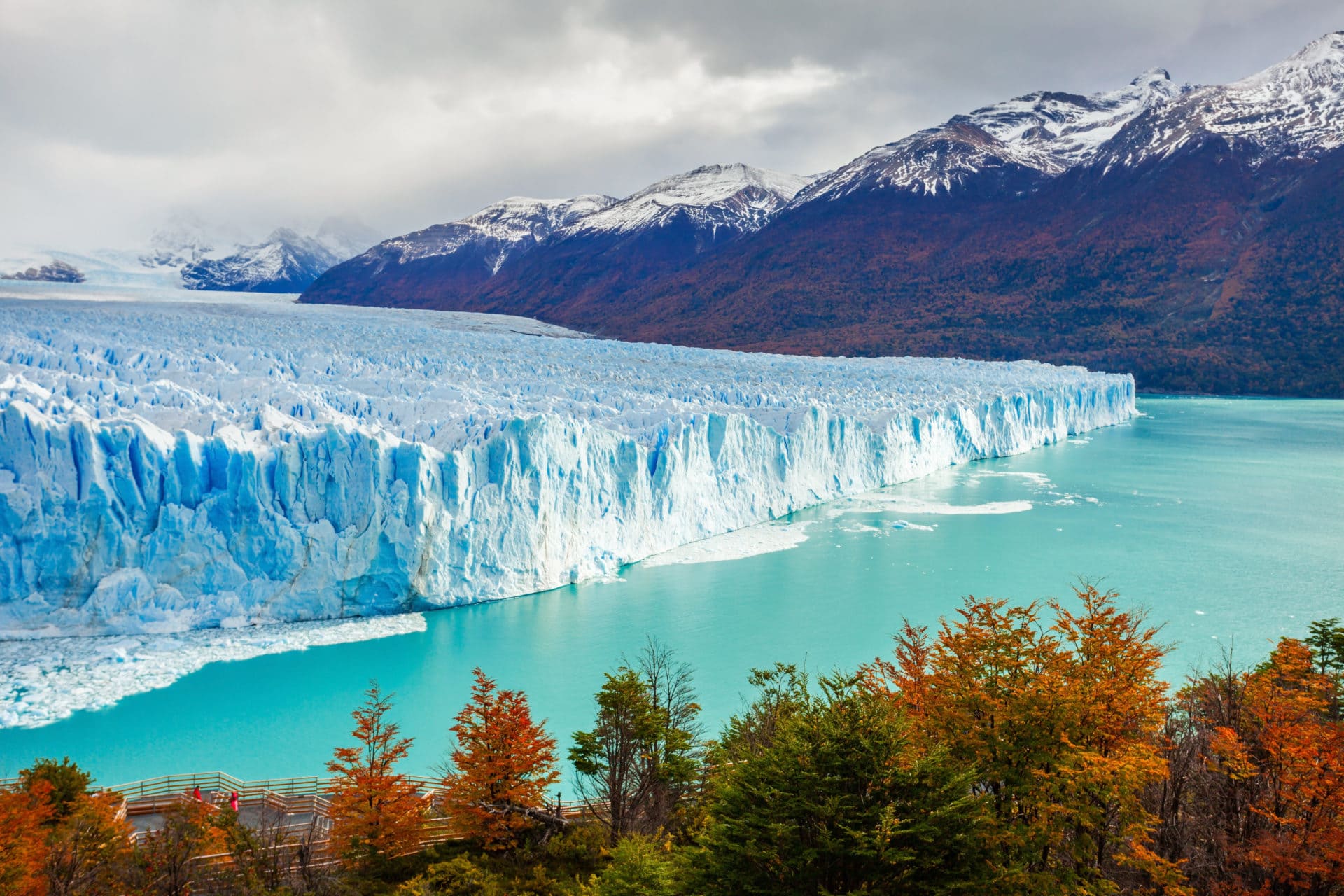 After the glacier visit, transfer to the Argentina-Chile border for crossing to begin your final 3-night program at Tierra Patagonia, Chile.
"I Dream of Chile" – Watch below!
Torres del Paine National Park
Day 8 – 11 – Tierra Patagonia & Torres del Paine National Park
Have you ever felt completely insignificant in comparison to nature? Well, get ready to feel precisely that way among the turquoise waters, glaciers and towering granite horns of the Torres del Paine National Park. The jaw-dropping landscapes of this eighth wonder of the world are humbling indeed.
Take full advantage of the 17 hours of daylight in summer and don't miss out on sunrise, when the horns of the Torres del Paine massif glow purple and red. Sail on Lake Grey to admire the eponymous glacier, or paddle a kayak through its colossal blue and white icebergs.
You'll enjoy terrific wildlife-watching in Torres del Paine. See majestic condors wheeling in the pristine skies overhead. Look out for foxes, huemul or Andean deer and guanacos along the way, and if you lie in wait patiently, you might be lucky enough to spot the reclusive puma.
Tierra Patagonia offers a full range of guided tours and excursions within and around Torres del Paine National Park in Patagonia, Chile. Whether you prefer to explore on foot, horseback, bike, or boat, our all-encompassing portfolio of activities delves into every corner of Torres del Paine. From Patagonia hiking trips to wilderness bike rides, horseback adventures to kayaking expeditions, you're guaranteed to find the best excursions, trips and tours in Patagonia to suit your interests. Peruse our range of Patagonia Tours here.
When you arrive at Tierra Patagonia our team will create a bespoke excursion plan for you. While sitting by the fireplace in front of our giant, hand-painted map, you'll find your bearings in the park and pin-point the places you'd like to see and decide on the way you would like to tour Patagonia. Our expert guides will get to know your physical activity level and your personal interests, so that you can explore Torres del Paine your way.
Day 11 – Transfer to the airport for your return flight home via Santiago.
*Add days in Chile's capital to explore on own if you wish!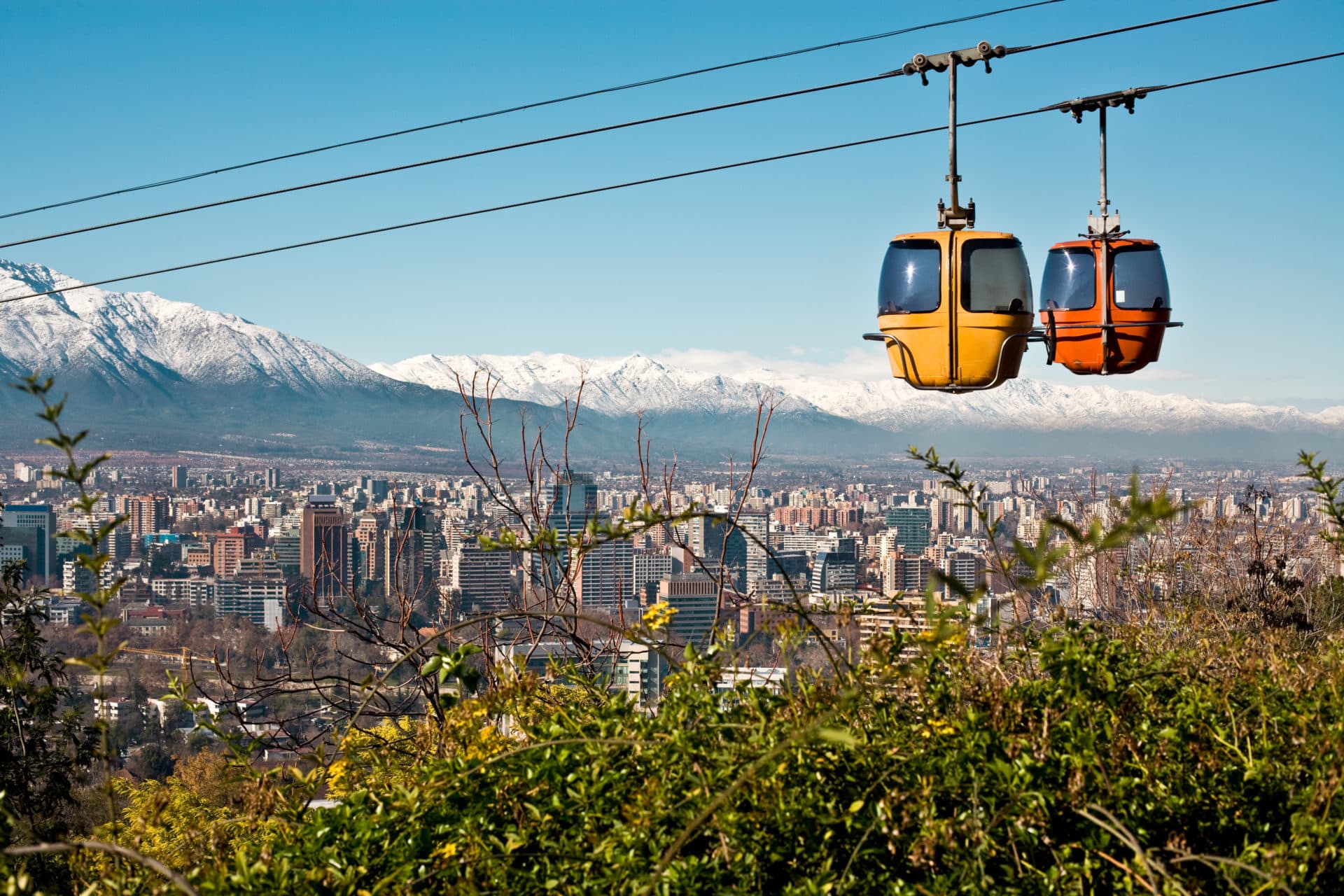 Cable Car in San Cristobal Hill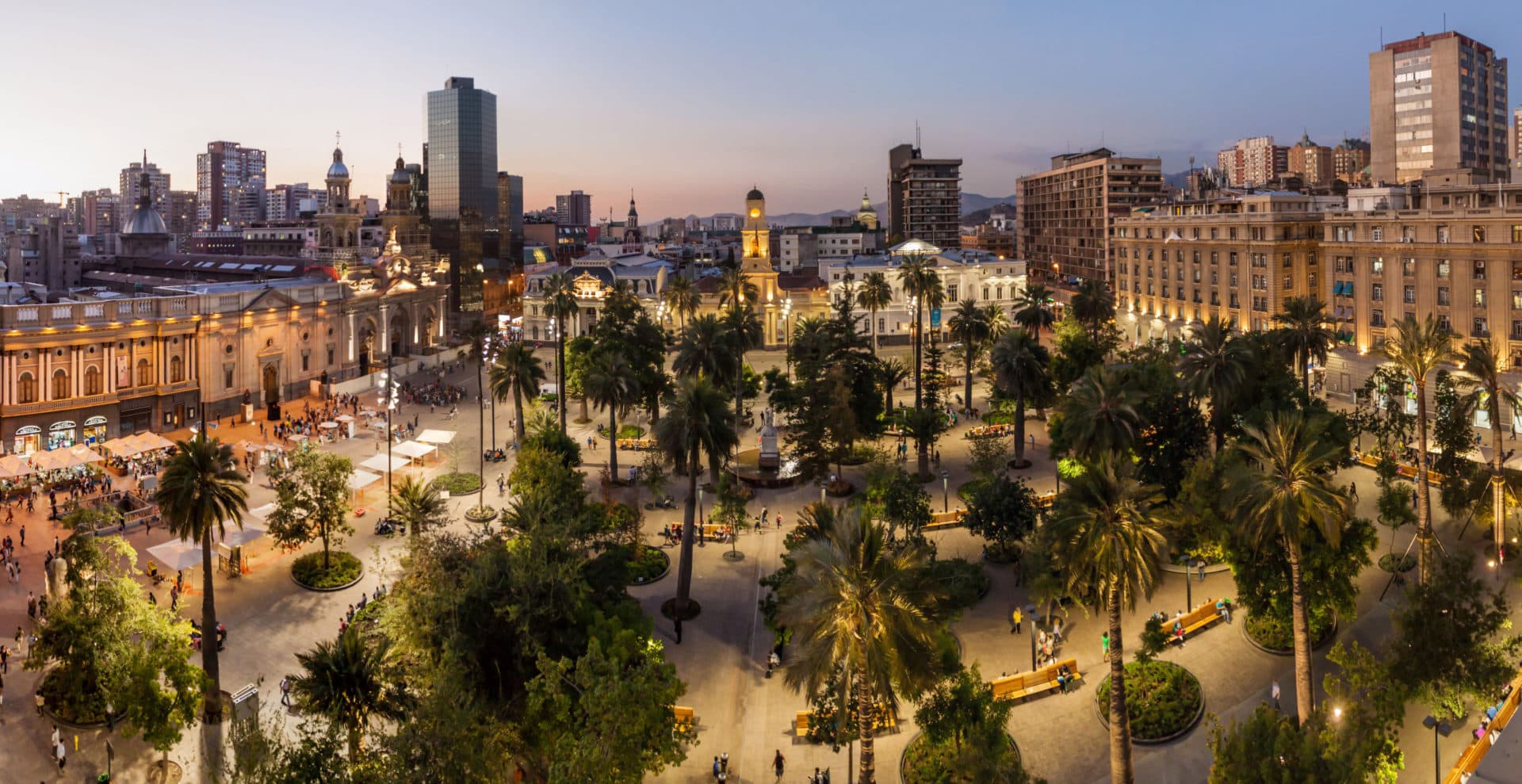 Please call Isabelle Finly at 941-951-1801, ext 105 for more information.  You may email isabelle@admiraltravel.com
Cost: $9,860.00 per person, based on double occupancy
**Pricing based on 10 pax traveling.  Minimum 10 people to be hosted by Admiral Travel**
25% deposit required to confirm, plus ATI Group Fee of $50 per person
Second 25% deposit required August 1, 2022
Final Payment due November 1, 2022
PLEASE NOTE: 
All payments made to or on behalf of Admiral Travel are non-refundable unless stated otherwise
Founder's Journey will always be priced at or below published rates, but never higher.
Travel with like-minded individuals on these exclusive departures.
Enjoy a welcome cocktail party to meet your fellow travelers.
A hosted dinner will be offered during one night of the trip with the Hiltons.
On many occasions, optional shore events are offered as an option that only our group is invited to join.
Special global relationships that the Hiltons have formed over the years will allow you privileged access opportunities.
Trips are offered well in advance to give ample time for your future planning.
Minimum numbers must be met in order for the Hiltons to host the journey.
The Hiltons reserve the right to adjust the duration of their participation should any schedule conflicts arise.