A trip to the historical city of St. Petersburg is at the top of the bucket list of so many and with its proximity to Finland, it serves as a perfect pre-trip to your adventure chasing the Northern Lights!
Elegance and luxury are the words that come to mind when we speak of St. Petersburg. Art Nouveau, Baroque and Rococo lay an exquisite trail that weaves in and out of St. Petersburg's canals in perfect symmetry.
A world capital for culture, St. Petersburg unarguably has one of the richest traditions of art, architecture, music and theater in the world and we invite you to immerse yourself in it with us.
Call 1.888.722.3401 to secure your space on this unique journey (scroll down for journey details)
Day 1 – Arrival into St. Petersburg
Afternoon arrivals and transfers to the Hotel Astoria. After some time at leisure, stroll across the street to the stunning St. Isaac's Cathedral for a short visit.
Hotel Astoria St. Petersburg, a Rocco Forte hotel
Day 2 – Touring St. Petersburg
Morning: VIP entrance to Catherine Palace.
After a vodka-inspired lunch in the countryside, we will enjoy private troika sled rides through the Imperial grounds of Pavlovsk Palace.
Dinner on own or a visit to the theater for the best of opera, ballet and symphony.
Catherine Palace, St. Petersburg
Day 3: Touring St. Petersburg
Morning tour of the famous Yusupov Palace on the Moika Canal, followed by a stop at the best open market of St. Petersburg with a top local chef. After exploring the market we will make our way to the chef's kitchen to learn the steps of making Russia's famous dumplings, pelmeni or beef Stroganoff (yes, it was invented in the nearby Stroganoff Palace!)
This afternoon, we will have a visit to the Hermitage.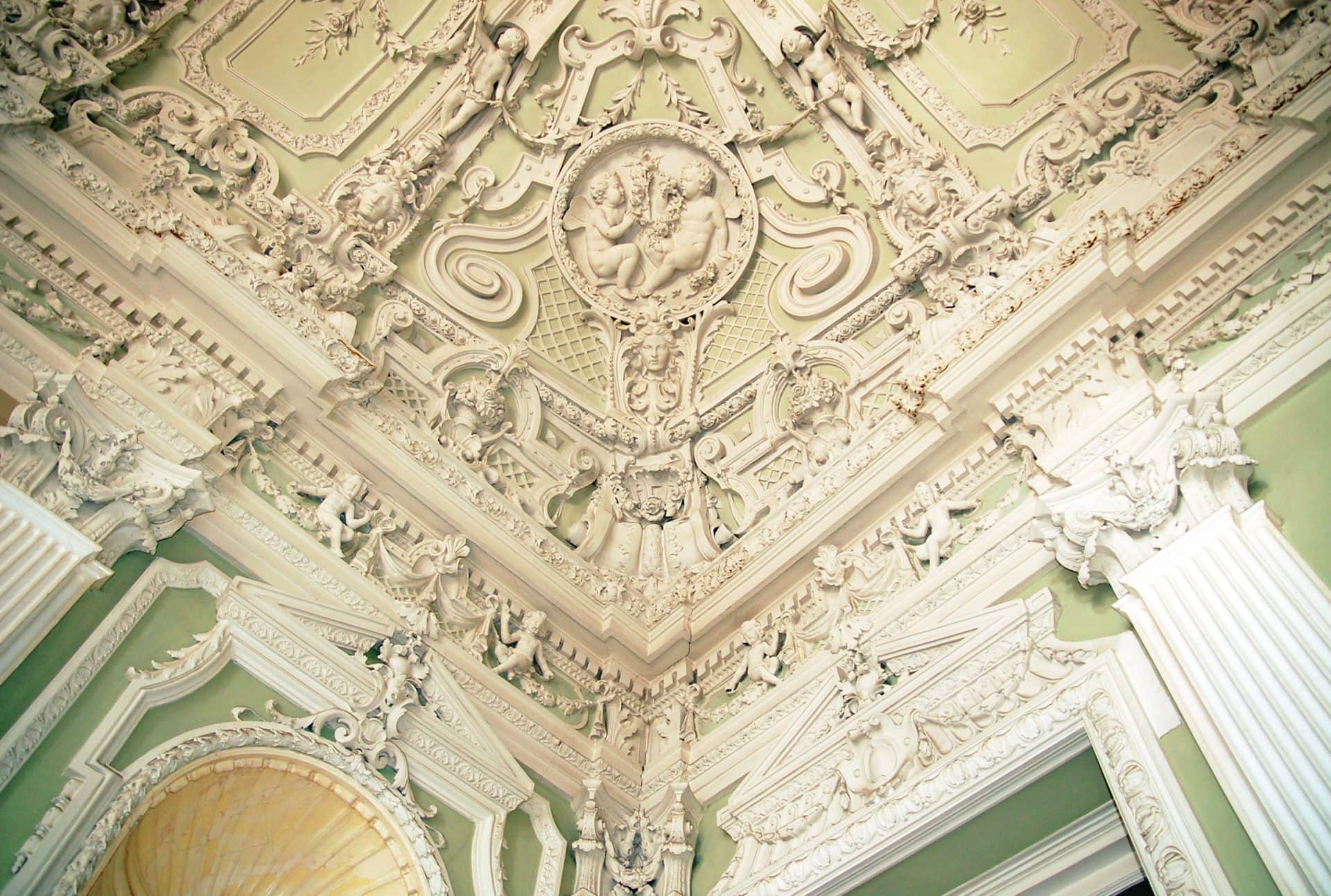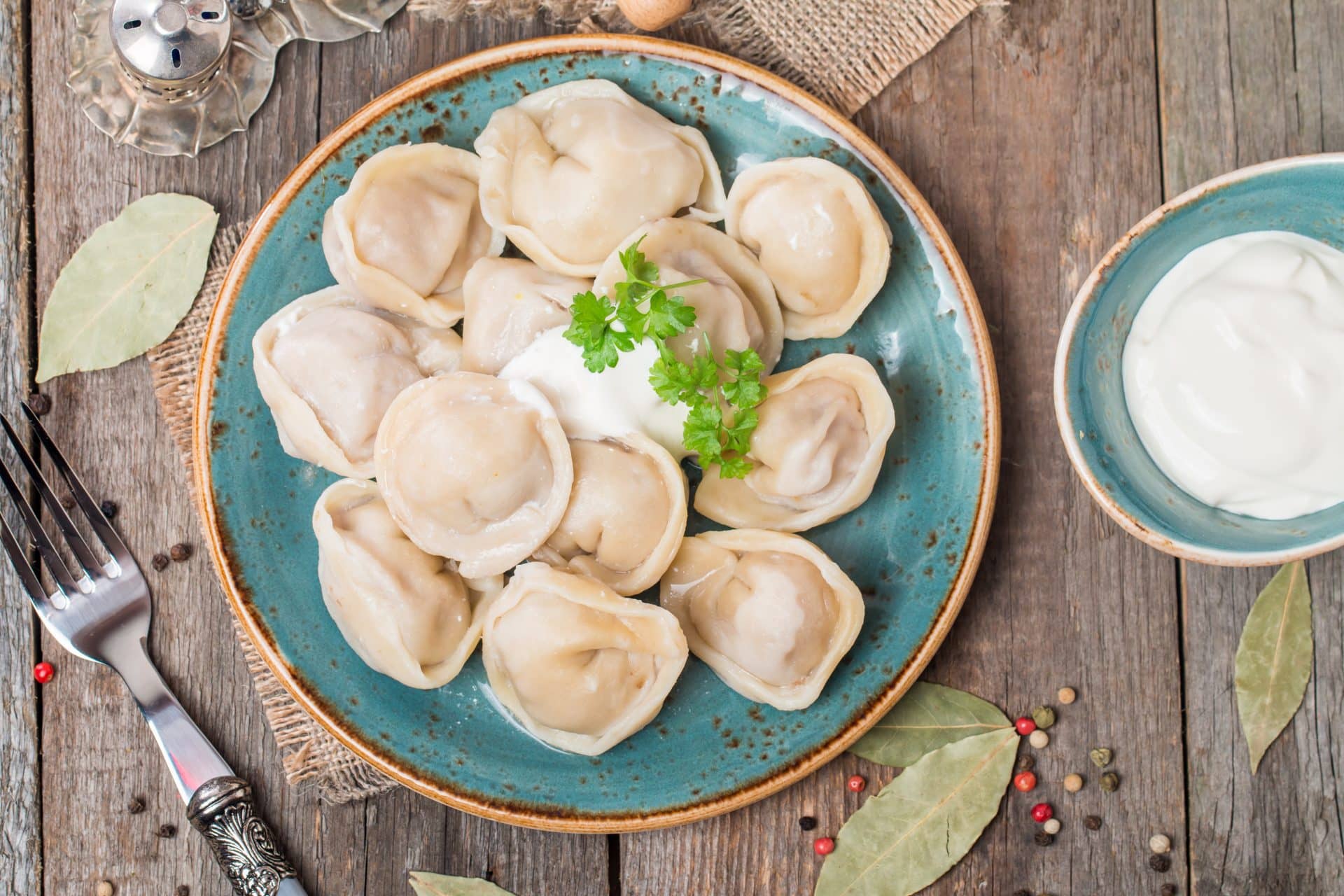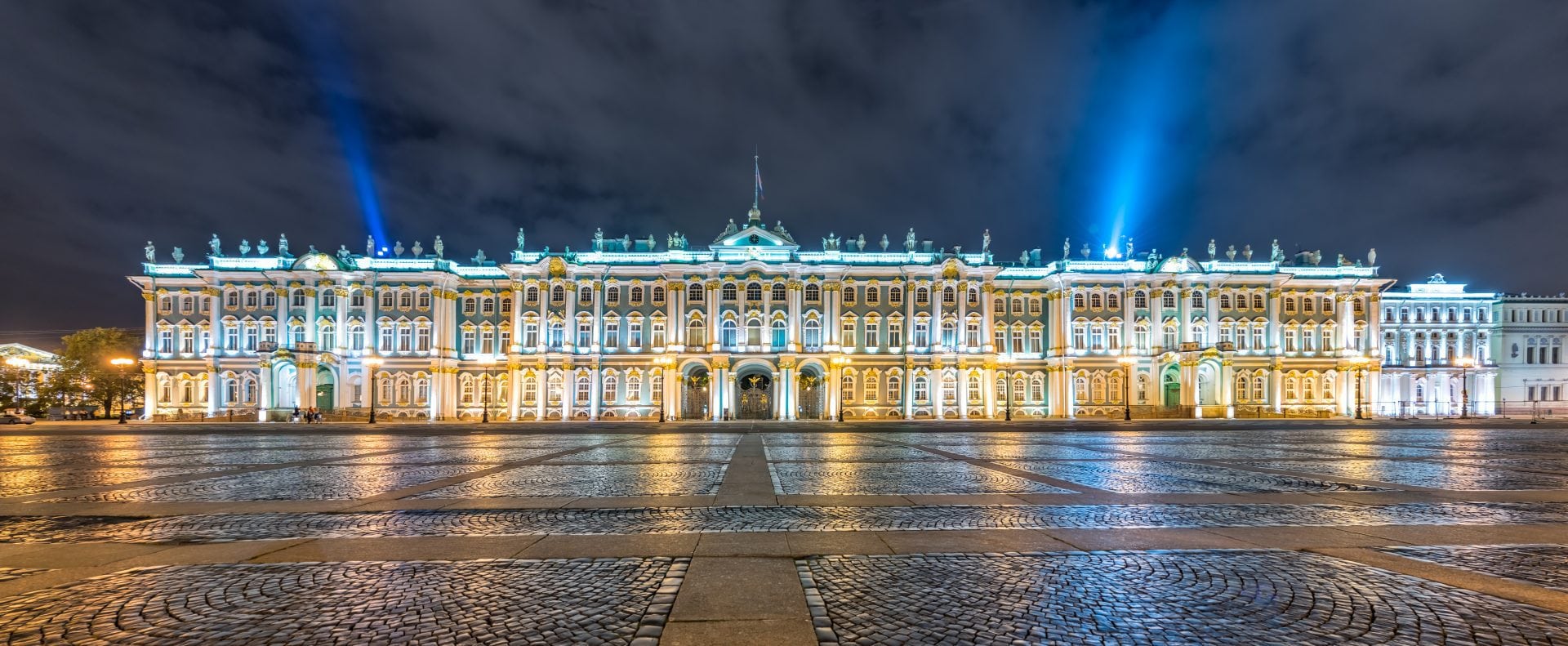 Day 4 – Touring in St. Petersburg
Morning private visit to the Faberge Museum to see the top collection of Faberge in the world, including nine Imperial Faberge Easter Eggs followed by a visit to the church on Spilled Blood.
Afternoon VIP backstage tour of the Marinsky Theater.
Day 5 – Travel to Helsinki
Morning Allegro High Speed train to Helsinki. All passport and customs formalities are handled from our seats, making this by far the easiest way to exit Russia and enter Finland.
Afternoon tour with private guide of Helsinki's Design District, home to over 200 shops, galleries, clothing boutiques and restaurants.
Afterwards, you will be welcomed into Juhani Lemmeti's home and gallery, to view his personal collection of Finnish design by Aalto, Saarinen and Tapiovaara to name a few. These pieces blend seamlessly with his contemporary art collection. Mr. Lemmeti developed Artek 2nd Cycle recreating the vintage designs of Aalto and others.
Overnight at Hotel Kamp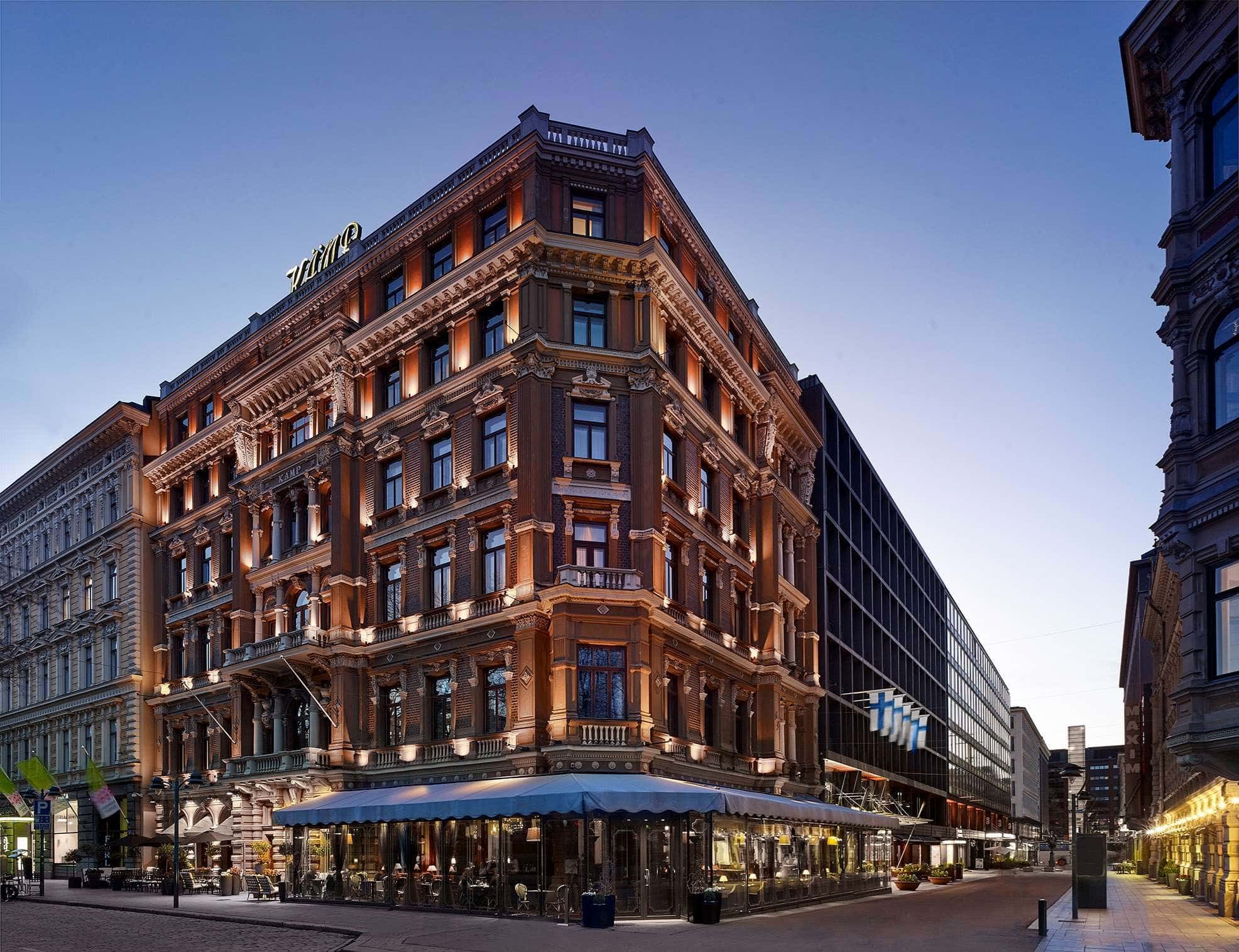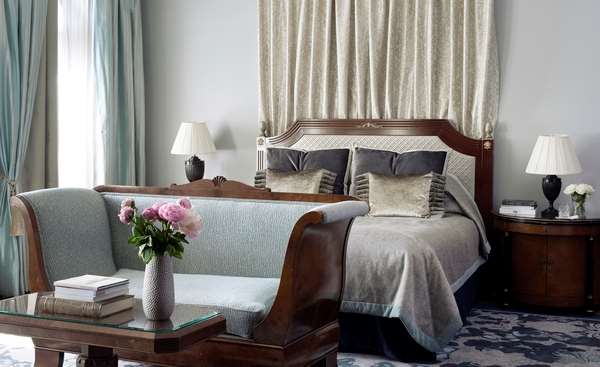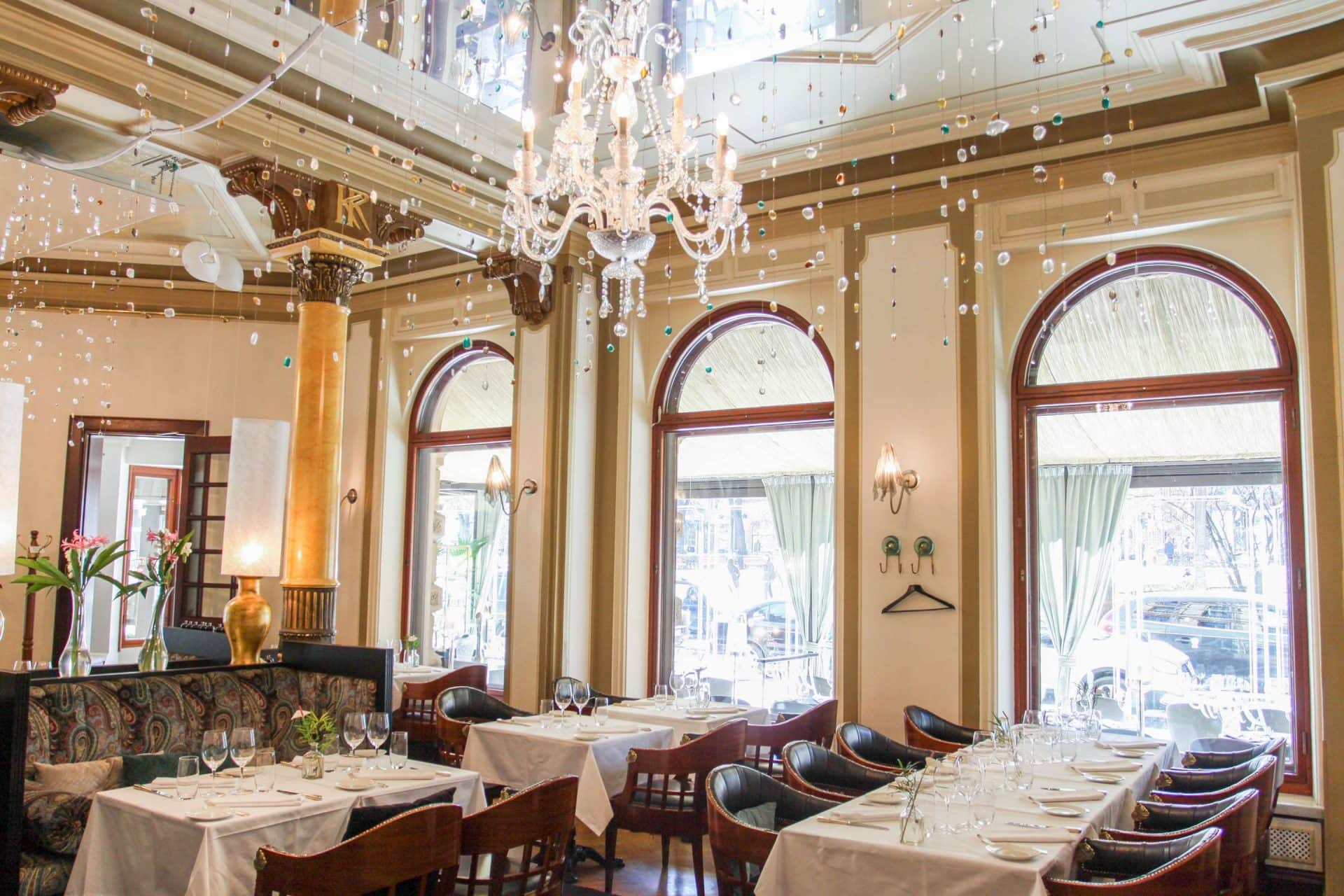 Helsinki Cathedral, Finland
Day 6 – Morning touring before departure flight to Kuusamo 
This morning your guide will take you on a city overview tour. Your guide will show you Senate Square which was established when Helsinki became the capitol of Finland in 1812. You will also see the amazing underground stone church Tempelliaukkio and the Sibelius Monument built in memory of Finland's national composer Jean Sibelius.
Later, you will be transferred to the airport for your flight to Kuusamo.
Cost: $4,350 per person sharing, based on a minimum of 6 travelers
Call Michelle Andersen at 941-951-1801 at extension 103 or Alexis Leeming at extension 111 now to reserve your space on this unique journey today!  You may also e-mail at mandersen@admiraltravel.com or alexis@admiraltravel.com
25% deposit is required to reserve your space. Final payment is due November 10, 2021.
Cancellation: All payments are non-refundable. We highly recommend trip insurance to protect your trip investment. We are happy to assist with this, please just let us know.
A $50 per person Admiral Travel booking fee will apply.
PLEASE NOTE: 
All payments to Admiral Travel are non-refundable unless stated otherwise
Travel with like-minded individuals on these exclusive departures.
If the minimum of 6 travelers isn't met, price is subject to change
An ATI host will join provided the group size meets a minimum of 10 guests
Group size will not exceed 12-14 guests