September 29 – October 16, 2023
The exotic Azores
Luxury Ocean Cruise from Lisbon roundtrip Aboard Silver Nova, a Silversea Expedition
Departing and finishing in Lisbon, you'll sail to the Macaronesia region, in the North Atlantic. There, you'll discover the Azores archipelago followed by Madeira and its spectacular vegetation. Off-the-beaten-track Cape Verde with its turquoise waters and dramatic mounts is worth discovery, while the Canary Islands and their whitewashed houses spilling over with bougainvillea are always a delight. All of this is dotted by restful days at sea for a lovely trip.

Call 1.888.722.3401 for most accurate pricing & availability (scroll down for journey details)
September 29, 2023 – Lisbon
A glorious mosaic of beauty, freedom and authenticity, Portugal's capital is a stirring artwork of a city. Known for the seven hills it spreads across, and its stirring fado music, Lisbon is a pastel-coloured blend of houses and beautiful tile artworks – and this creative city strikes a perfect harmony between natural and manmade beauty. Stroll along Alfama's steep, cobbled streets as you explore one of the city's oldest neighbourhoods – where each house and door could be its own photograph. Look for the decorative tiles, with the distinctive blues and whites of Azulejo ceramics, and visit the dedicated museum to learn more. Afterwards, wind up to São Jorge Castle, where views out across Lisbon's red rooftops unravel. Just one of many majestic viewpoints, you can also seek out Miradouro da Graça for perhaps Lisbon's finest panorama, with the copper-coloured suspension bridge stretching over sparkling water beyond the sea of buildings. The elegant Tower of Belém rises in the Tagus estuary and is a historic defender of these shores. The grand, carved cloisters of Jerónimos Monastery spread out close by, and there's another UNESCO recognised location close by at Sintra, where a colourful town is set amid thick gardens and towering mountains – capped by the royal Pena Palace. Later, relax and take a quick break to drink Ginjinha, a cherry liqueur made from chocolate cups instead of coffee. Lisboetas have a sweet tooth, and the famous Pastel de Nata's crumbling pastry and caramelised-custard topping is the essential accompaniment to any coffee stop.
September 30 to October 1, 2023 – Days at Sea
Days at sea are the perfect opportunity to relax, unwind and catch up with what you've been meaning to do.
Aboard Silver Nova
The brand new Silver Nova, Silversea's newest vessel joining the seas in summer 2023, and will be a home away from home for up to 728 guests.
Silver Nova's innovative asymmetrical design introduces the world like never before, offering an immersive destination experience to our guests.
Eight restaurants and an unprecedented choice of bars complete the experience, offering delicious drinking and dining at any time of the day.
October 2, 2023 – Praia da Vitoria, Azores
Set on the east of is the seventh island in the Azores (if you're starting from the west) Praia da Vitoria often gets overlooked on your way to reach the mainland after days at sea. While many assume the Azores archipelago only offer hardy respite – not to mention terra firma – for travellers who have been enjoying a transatlantic crossing, the archipelago is beginning to gain global recognition as destinations that are well worth visiting in their own right. Praia da Vitoria literally translates as "the beach of victory" yet with such an auspicious name, one would be wrong to assume that it is only fun in the sun on the island. Laden with history dating back to the 15th century, Gaspar Frutuoso (the celebrated Azorean historian and priest), wrote about Praia in the 16th century calling it "noble and sumptuous". The adjectives certainly ring true even today, with its jumble of narrow streets, recently modernised marina promenade and architectural marvels (the old town dates from 1480), Paria da Vitoria has lost nothing of its past grandeur. A stroll to the main square and its market place – unchanged since 1670, or down to the small 16th century fort south of the beach is proof of that! An interesting quirk to note about the town is that due to the two orders Santo Cristo and Misericórdia in the 18th century and in order to please everyone, everything was built in double. This means that the lovely Igreja do Senhor Santo Cristo church (also known as da Misericórdia) has two high alters and two choirs. The church dates from 1521 and was partially destroyed in a fire in 1921.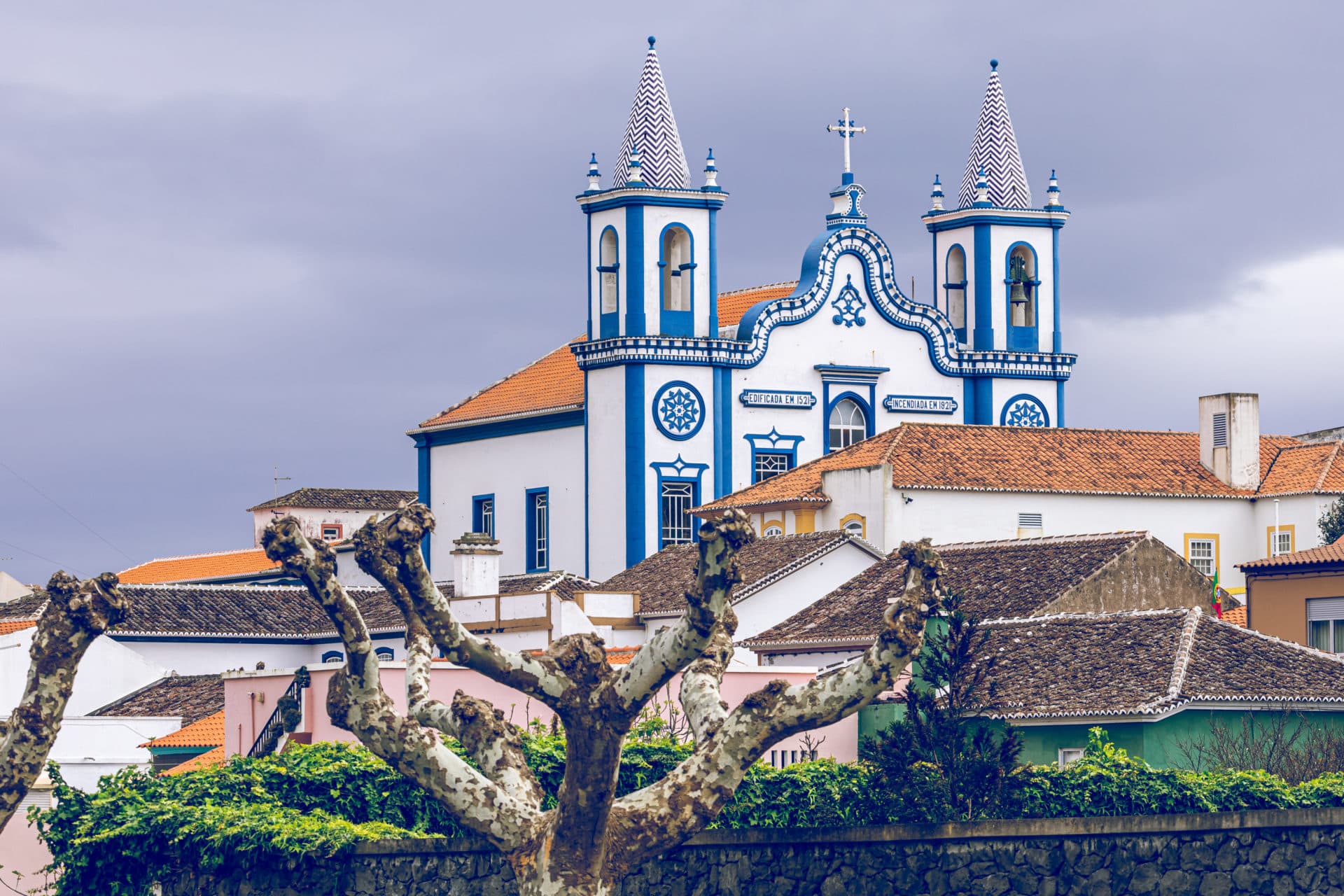 October 3, 2024 – Ponta Delgada, Portugal
Providing a gorgeous green welcome to sailors venturing on the long journey across the Atlantic, Ponta Delgada's shoreline is a reassuring sight, as it emerges into view. Sat on São Miguel Island, the largest of Portugal's Azores islands – which wait on an outpost of western Europe, some 1,100 miles from the mainland. Ponta Delgada is the island's largest city, and a place of spectacular volcanic vistas, steaming hot springs and impressive landscaped gardens. The city's signature trio of arches welcomes you to Ponta Delgada, and its island of verdant volcanic contrasts. Wander between monochrome churches like the Gothic Church of St. Sebastian, and up to the Convent and Chapel of Our Lady of Hope – which houses the revered icon of Christ that is paraded through the streets annually, and believed to have miraculous powers by locals. Or, head for beaches offering sanctuary on charcoal-coloured sands, or the tropical António Borges Botanical Gardens, where tropical plants add extra shades to the Green Island's scenery. Now extinct, the mighty Caldeira das Sete Cidades is a truly awe-inspiring sight – and the colossal collapsed volcanic caldera blooms with lush greenery and scattered wildflowers. The vast crater has been taken over by a glowing, picturesque lake, which reflects the blue sky above. A full three miles wide – and with a circumference of eight miles – it's a vast panorama to take in. The Lagoa de Fogo – or Lake of Fire – is another of the island's calderas – rise up to see the crumpled scenery encasing a beautiful lake. São Miguel Island's geothermal activity has practical uses too, and you can harness the powers to unwind any tired muscles after a long day, by sinking into the hot springs of Poca Da Dona.
October 4, 2023 – Days at Sea
Days at sea are the perfect opportunity to relax, unwind and catch up with what you've been meaning to do. So whether that is going to the gym, visiting the spa, whale watching, catching up on your reading or simply topping up your tan, these blue sea days are the perfect balance to busy days spent exploring shore side.
October 5, 2023 – Funchal, Madeira
Bedecked with dramatic cliffs, fertile mountains and sun-gorged beaches, Madeira is a lush, colourful island of plants, paradise and Portuguese-flavoured pleasures. Bathing in year-round sunshine, Funchal – the lowkey capital of Madeira – is perfect for slowing the pace, and toasting the thrilling scenery with a bottle of the island's famous wine. Narrow, cobblestone streets line the old town, where whitewash buildings, iron-wrought balconies, and tiled patterns carry echoes of Lisbon. Rua de Santa Maria is the city's oldest street, and the doors have been vividly painted by local artists. Sit for a drink, to sample your choice of Madeira's renowned wines – Boal is the ideal option for those with a sweeter tooth. You'll also find Corpo Santo Chapel here, one of the few remaining buildings to have survived from the 15th century. Blossoming parks and gardens splash colour around, and the sweet smell of pollen lingers in Parque de Santa Catarina. Look out over Funchal harbour between the fountains and blooming flower beds, as ducks and swans enjoy leisurely days on the lake. Madeira Botanical Garden waits in the hills over the city, along with Palhero Garden – a sophisticated and elegantly landscaped English garden, 500 meters above sea level. For an even more dramatic view of this gorgeous setting, head up to Cap Girao – a rusty-red cliff with a cable car strung up to its sheer drop. The cliff falls away vertically to the vivid blue waters below. Or head down to the sea, to enjoy Funchal's gorgeous pebble beaches rustling, framed by colossal, craggy cliffs.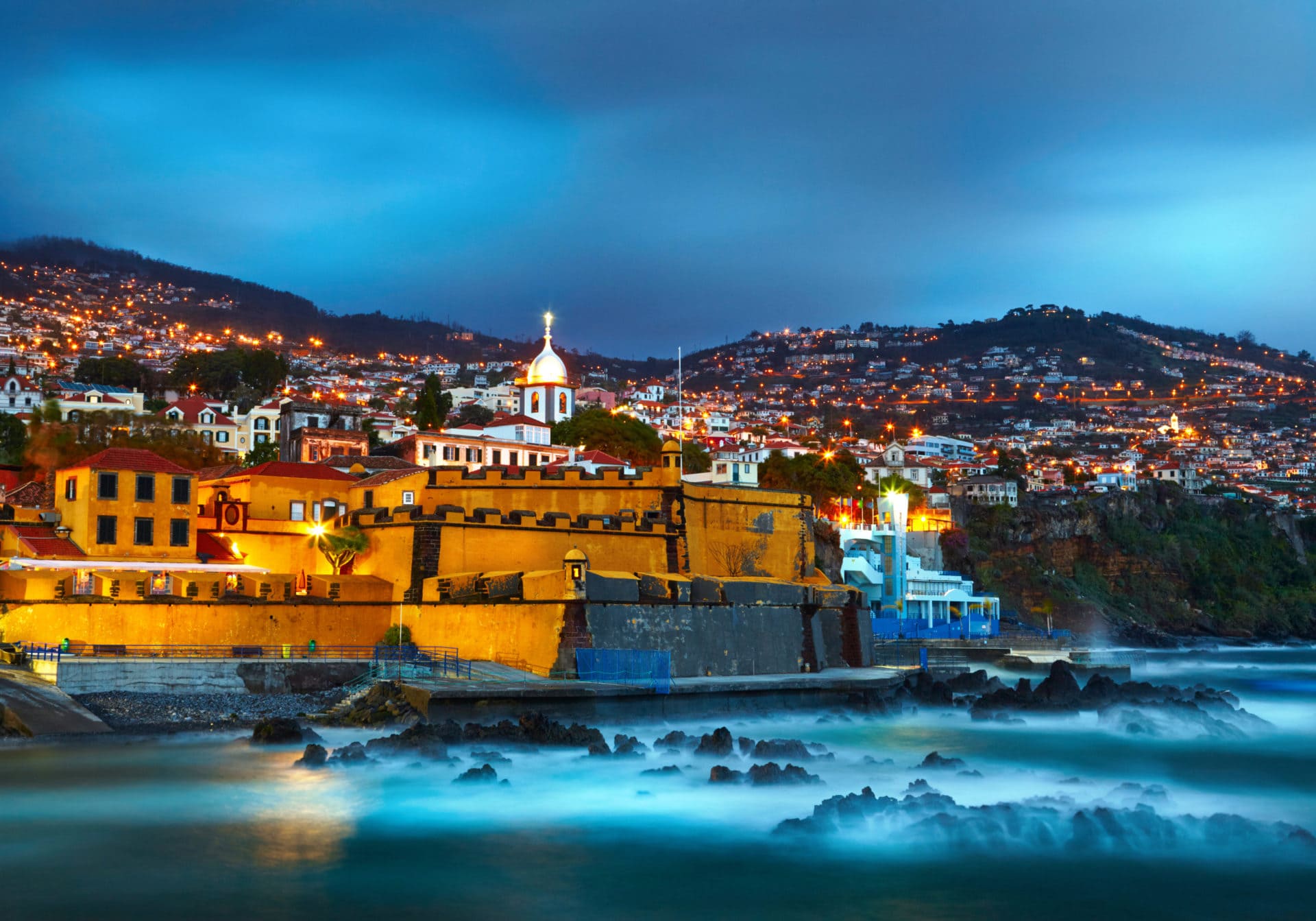 October 5 to October 6, 2023 – Day at Sea

Whether you choose to go to the gym, visit the spa, whale watch, catch up on your reading, or simply work on your tan, these blue sea days are the perfect balance to busy days spent exploring the shoreside.

October 8 to October 9, 2023 – Mindelo, Cape Verde
Located 300 miles (483 km) off the coast of West Africa, the Cape Verde archipelago comprises ten islands and five islets, most of them of volcanic origin. They are divided into the windward and leeward groups and cover an area slightly larger than Rhode Island. Colonised by the Portuguese in the 15th century, they first settled on the island of Santiago to the south of São Vicente and established the town of Cidade Velha. It was from here that the main slave trade developed between the Cape Verde Islands, Europe and America. While Praia on the island of Santiago is the archipelago's largest and capital city, Mindelo, with its brightly coloured colonial buildings, is considered the island's prettiest town. It boasts an excellent deep-water harbour, Porto Grande, which is in close proximity to Mindelo. The official language is Portuguese, while the national language is Crioulo, a Creole dialect of archaic Portuguese mixed with many African elements and adapted English words.

October 10 to October 11, 2023 – Day at Sea

Whether you choose to go to the gym, visit the spa, whale watch, catch up on your reading, or simply work on your tan, these blue sea days are the perfect balance to busy days spent exploring the shoreside.

October 12 , 2023 – Puerto del Rosario, Spain
Until relatively recently, there were more goats than people on the island of Fuerteventura and Puerto del Rosario was originally known as Goats Port, Puerto de Cabras. Of course, all that has changed now and the goats in this small scale, capital city, have been replaced with an ever increasing collection of amazing street art.
Throughout Puerto del Rosario, there are more than thirty brilliant, huge, colourful murals on walls and houses, depicting everything from Spanish culture to superheroes, creating photo opportunities galore. That's not all either about 150 sculptures are dotted around the city, designed by both local and international artists, so turning the city into a big, open air art gallery.
In sharp contrast to these blasts of colour is the beautiful, sober traditional styled 19th century church, Our Lady of the Rosary. It presides over the old town of whitewashed houses, on a charming square that's just the place for a coffee whilst watching the world go by. The bells that regularly peal out, curiously enough, came from Marseille.
Puerto del Rosario is a hub for locals who come from all over Fuerteventura to the only shopping malls, supermarkets and cinemas on the island, The atmosphere is warm and friendly in this working city.
Cool off at the Playa Chica, with its calm, clear waters nicely sheltered and protected from choppier seas that make the island an absolute paradise for windsurfers.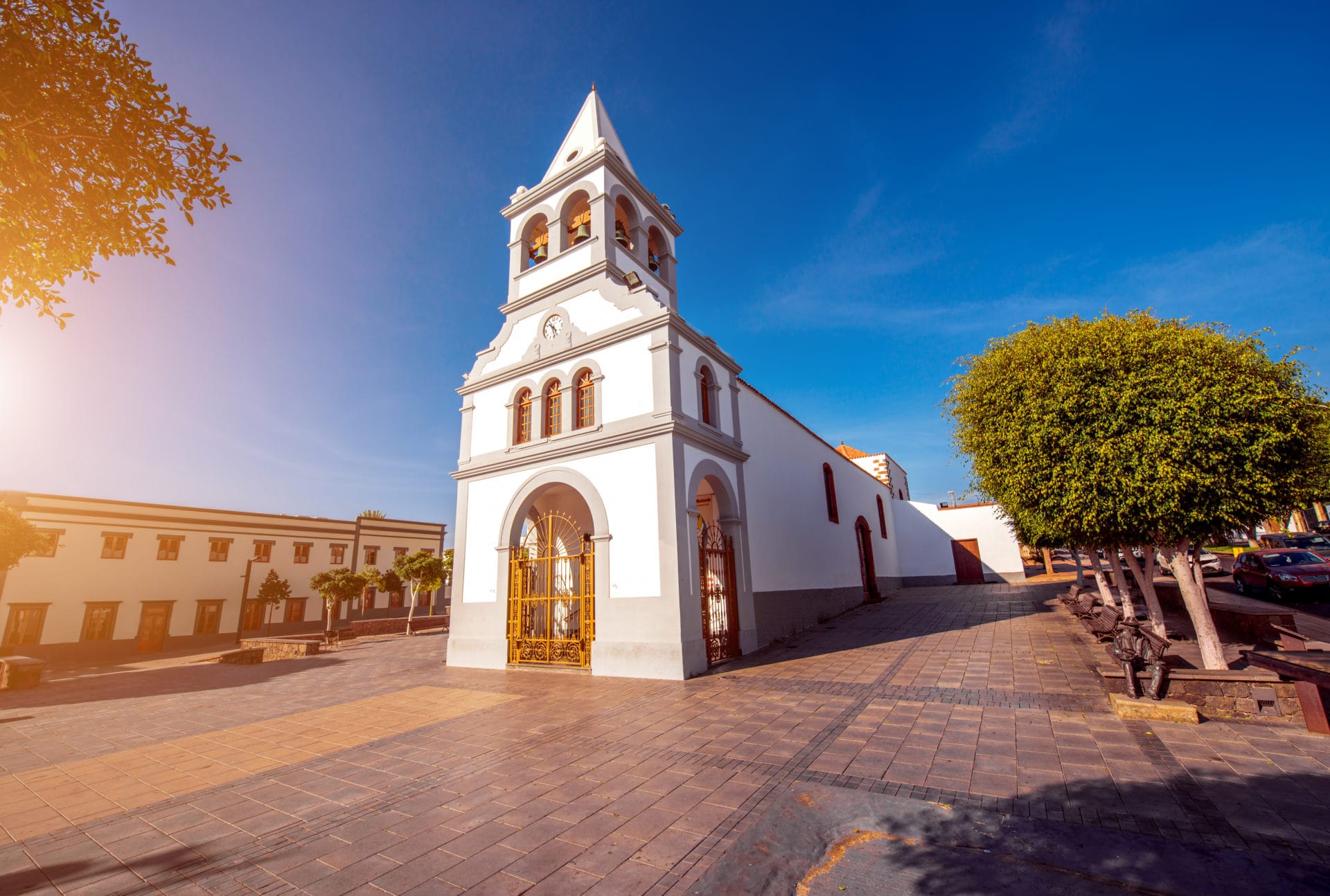 October 13, 2023 – Santa Cruz de la Palma, Spain
Volcanoes dominate the island of La Palma. The island sits over a hot spot in the Earth's crust. Beginning on the seabed 4,000 metres below sea level, the volcanoes grew to emerge above the waves and through the clouds to form a mountainous island. The highest point is 2,423 metres (7,950 feet) above sea level. The peak flanks La Caldera de Taburiente, a giant collapsed volcanic crater with a canyon exiting it. The ridge extending south of the Caldera erupted as recently as 1971, when Teneguía volcano sent slow lava flows to the sea. Roads reach lookouts where further exploration on foot begins. The Spanish port town of Santa Cruz de la Palma began in 1493 and supported the sea route from Europe to the New World. In the 16th century Santa Cruz was the third most important port in Europe, after Antwerp and Seville. But it attracted trouble. The pirate Françoise Le Clerc or 'Peg Leg', ransacked the town in 1553, leading to the construction of the forts Castillo de Santa Catalina and Castillo de la Virgen. History buffs should walk the cobbled town streets amongst colourful colonial buildings. Several vegetation zones are traversed if you travel up the mountains. Dry coastal scrub gives way to a woodland with large Canary Palms, a plant now grown worldwide. Higher slopes catch moisture from clouds, creating the lush laurel zone of semi-tropical forest. Next is a Canary Pine forest and finally an alpine zone of shrubs. The highlight here is the tall pink flowering spikes of the La Palma Bugloss.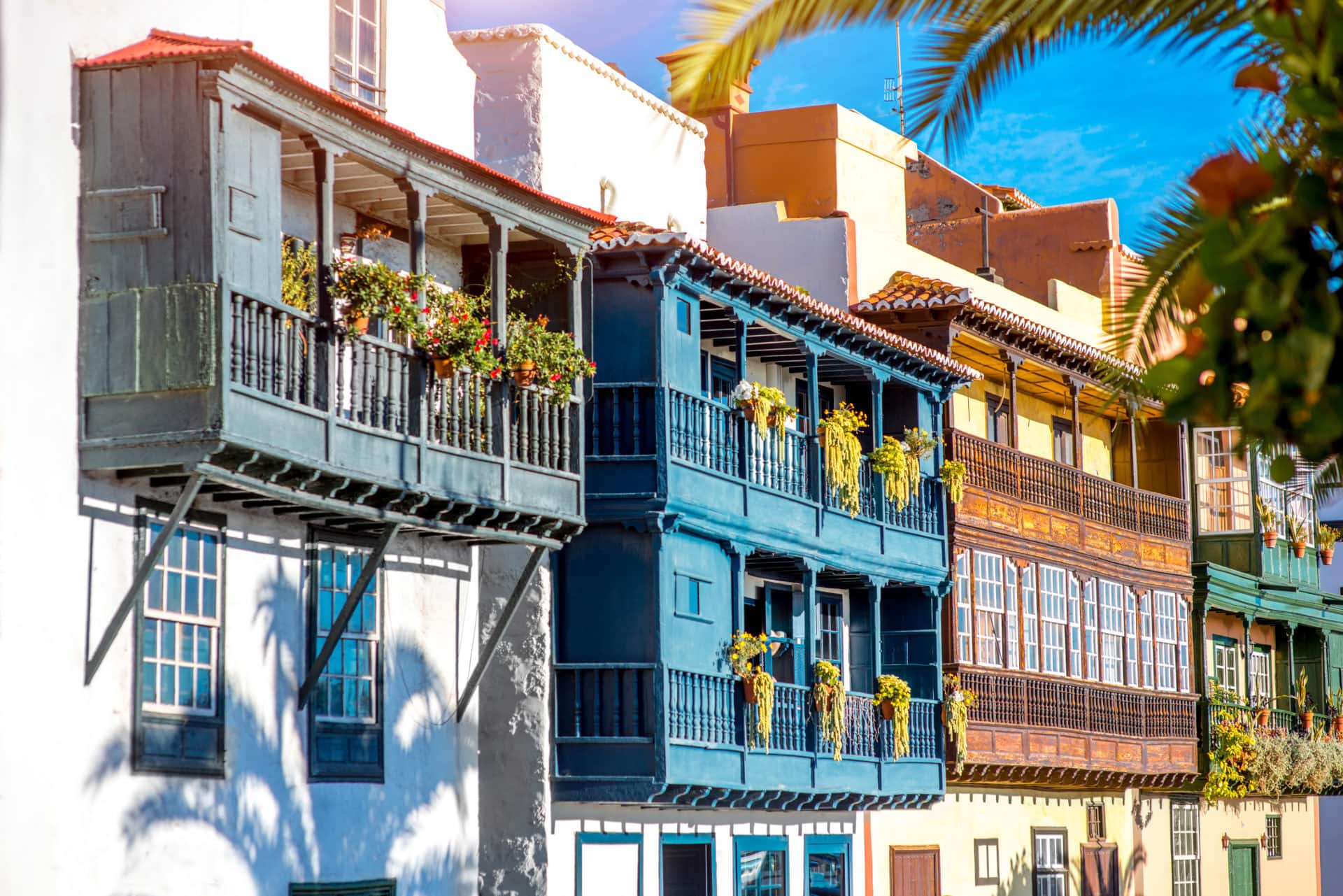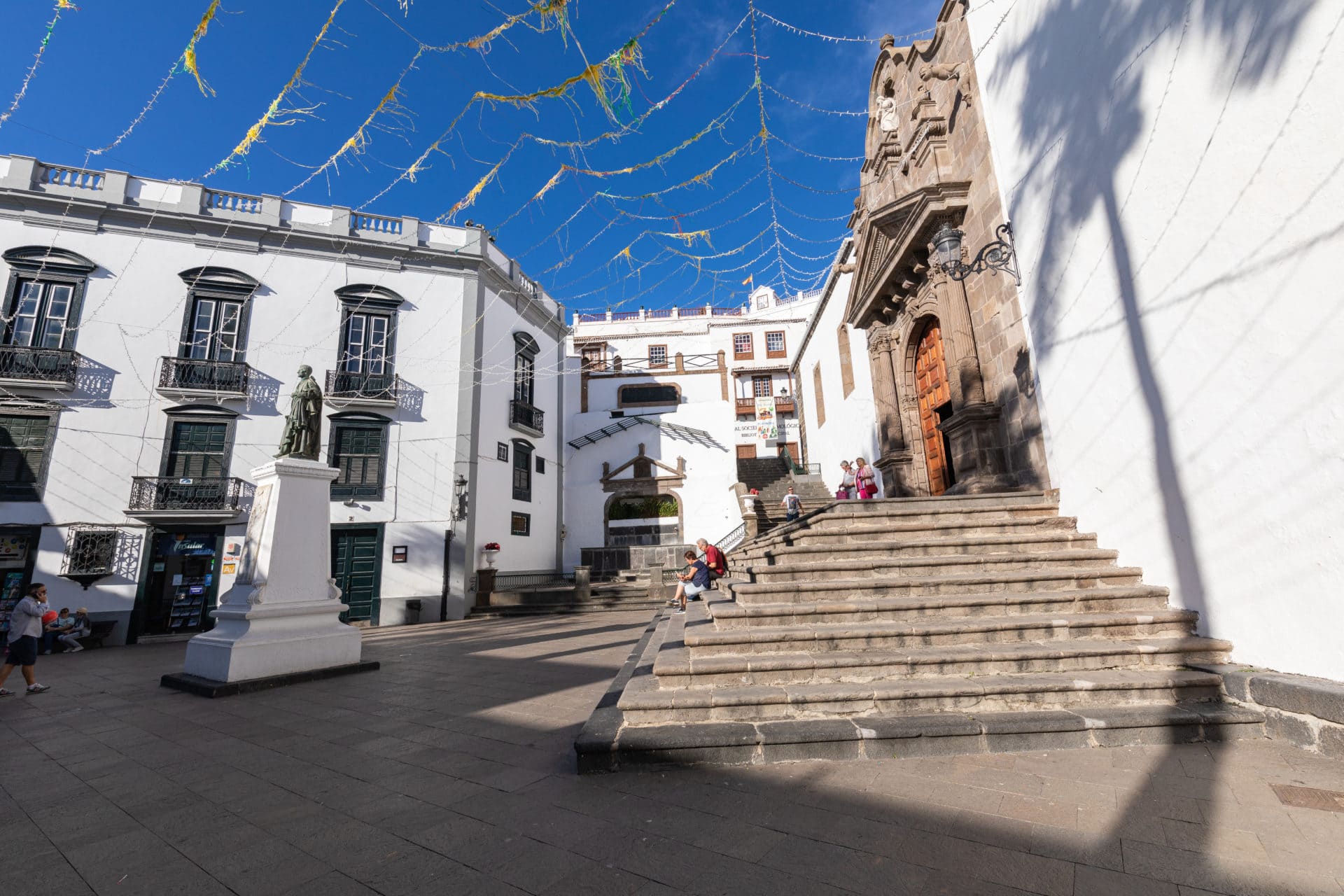 October 14 to October 15, 2023 – Day at Sea

Whether you choose to go to the gym, visit the spa, whale watch, catch up on your reading, or simply work on your tan, these blue sea days are the perfect balance to busy days spent exploring the shoreside.

October 16, 2023
Disembark from your cruise back in Lisbon, Portugal
Call Michelle Andersen at 941-951-1801 at extension 103 now to reserve your space on this unique journey today! You may e-mail at mandersen@admiraltravel.com.
For most accurate rates & cabin availability, please call our office.
A $250 per person Admiral Travel booking fee will apply. (VIPLane members complimentary)
Inclusions
FineButler service in every suite
Unlimited Free Wifi

Onboard gratuities

Complimentary transportation into town in most ports

Onboard entertainment

24-hour dining service

Beverages in-suite and throughout the ship, including champagne, select wines, and spirits

Multiple restaurants, diverse cuisine, open-seating dining

Personalized service – nearly one crew member for every guest
PLEASE NOTE:
All payments made to or on behalf of Admiral Travel are non-refundable unless stated otherwise
If minimum numbers are not met for a hosted departure, prices are subject to change / increase to confirm same program on a private basis
Founder's Journey will always be priced at or below published rates, but never higher.
Travel with like-minded individuals on these exclusive departures.
Enjoy a welcome cocktail party to meet your fellow travelers.
On many occasions, optional shore events are offered as an option that only our group is invited to join.
Special global relationships that the Hiltons have formed over the years will allow you privileged access opportunities.
Trips are offered well in advance to give ample time for your future planning.
Minimum number of guests needed for Admiral Travel to escort.