June 9 – 12, 2021
Prior to the ISCVDP Annual International cruise, join Dr. Mahfouz El Shahawy in Kyoto for a 4-day cultural experience. It is famous for its numerous classical Buddhist temples, as well as gardens, imperial palaces, Shinto shrines and traditional wooden houses. It's also known for formal traditions such as kaiseki dining, consisting of multiple courses of precise dishes, and geisha, female entertainers often found in the Gion district.
Pricing is still being finalized.
Please scroll down for full journey details.
June 9, 2021 –Upon arrival to Kansai International Airport, one of our airport representatives will be waiting to assist with boarding the pre-arranged shared group transfer to your hotel in the city for check in.  Spend the rest of the day at leisure, either enjoying the ambiance of the hotel or heading out to catch some first glimpses of the visual feast that is Kyoto
Your choice of hotel in Kyoto.
Start today's tour with a visit to Sanjusangendo, the temple best known for its 1,001 armed statues of the goddess of mercy, Kannon. The name of the temple directly translates to "33 intervals," which denotes the number of spaces between the temple's pillars.
Next, visit to Kiyomizu-dera Temple, also known as the "Pure Water Temple," and is located on Mt. Otowa.  Visitors can pray for luck in love at Jishu Shrine, which stands behind the main hall, and drink from three streams coming from the Otowa waterfall.
Descend from the temple and stroll through the atmospheric Higashiyama District, where busy lanes are filled with quaint shops selling souvenirs such as Kiyomizu-yaki ceramics, traditional Japanese sweets, and pickles. Here, spend some time free at leisure browsing through the shops and savor some of the local snacks.
After lunch, delve deep into Japanese culture with an exclusive half day tour of Kyoto. The day begins with a visit to Kodai-ji, one of Kyoto's most famous Zen Buddhist temples. Although the sub-temples of Kodai-ji are usually closed to the public, special access has been granted for today's tea ceremony. 
Enter the stunning 400-year-old temple and stroll around its beautiful Zen garden. Then meet with a tea master who will explain about Japanese tea and the relationship between the ceremony and Zen Buddhism. Then the ceremony will begin, with the master explaining each movement and its meaning in detail.
If time permits, explore on foot the streets of Gion, also known as Kyoto's Geisha district. Stop by iconic landmarks such as Yasaka Shrine and Hanami-koji, the most popular street in Gion where lavish tea houses are lined up.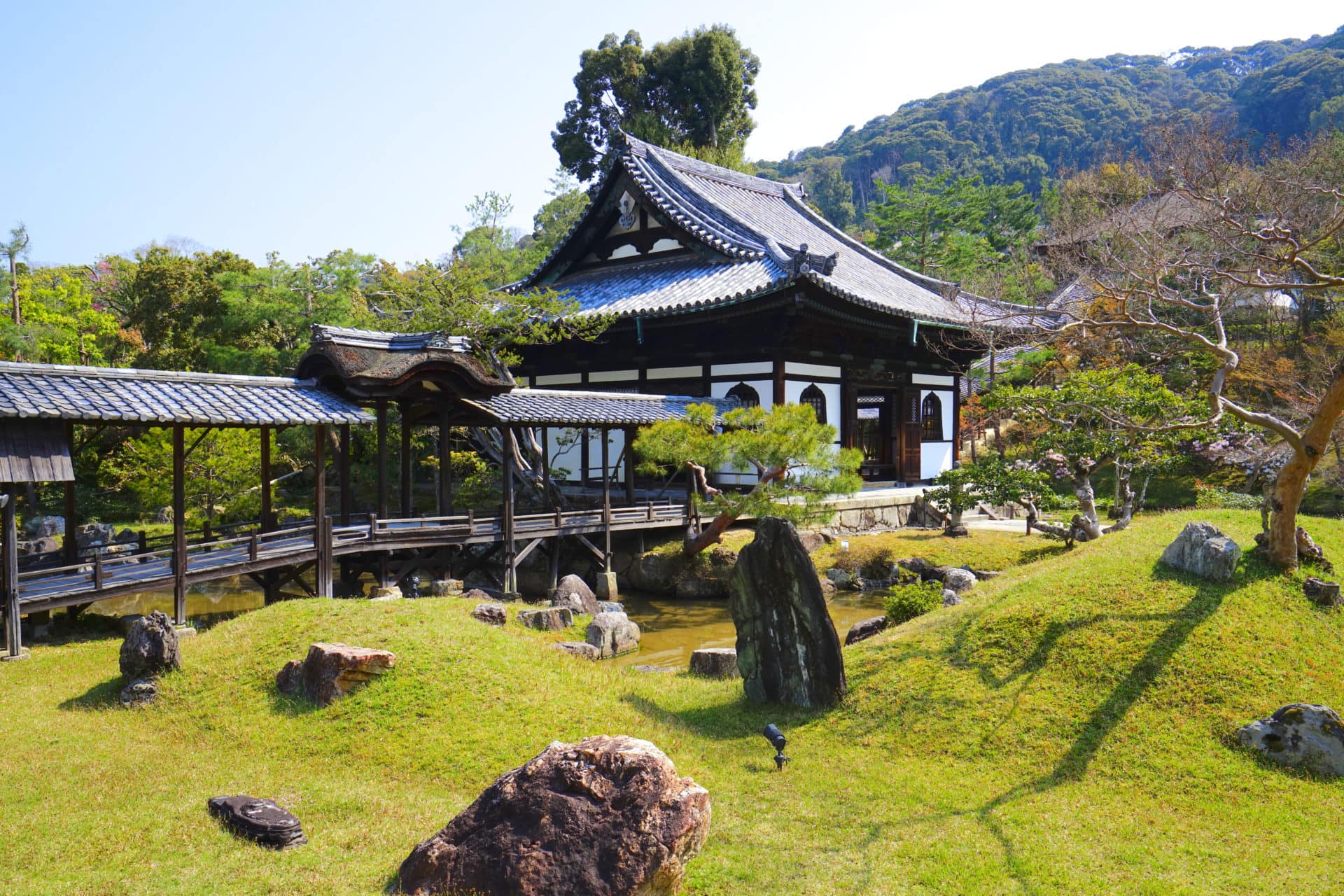 After touring, enter a local restaurant for a memorable dinner in the company of a maiko.
Dine on a traditional multi-course meal called kaiseki ryori. Interact with the maiko, learning about her craft and the world of geisha. During dinner, the maiko will entertain by performing traditional dances and teaching popular Japanese drinking games.
Pose for photos with the maiko, capturing memories to share with friends and family back home, before bidding farewell to the hostess and returning to the hotel.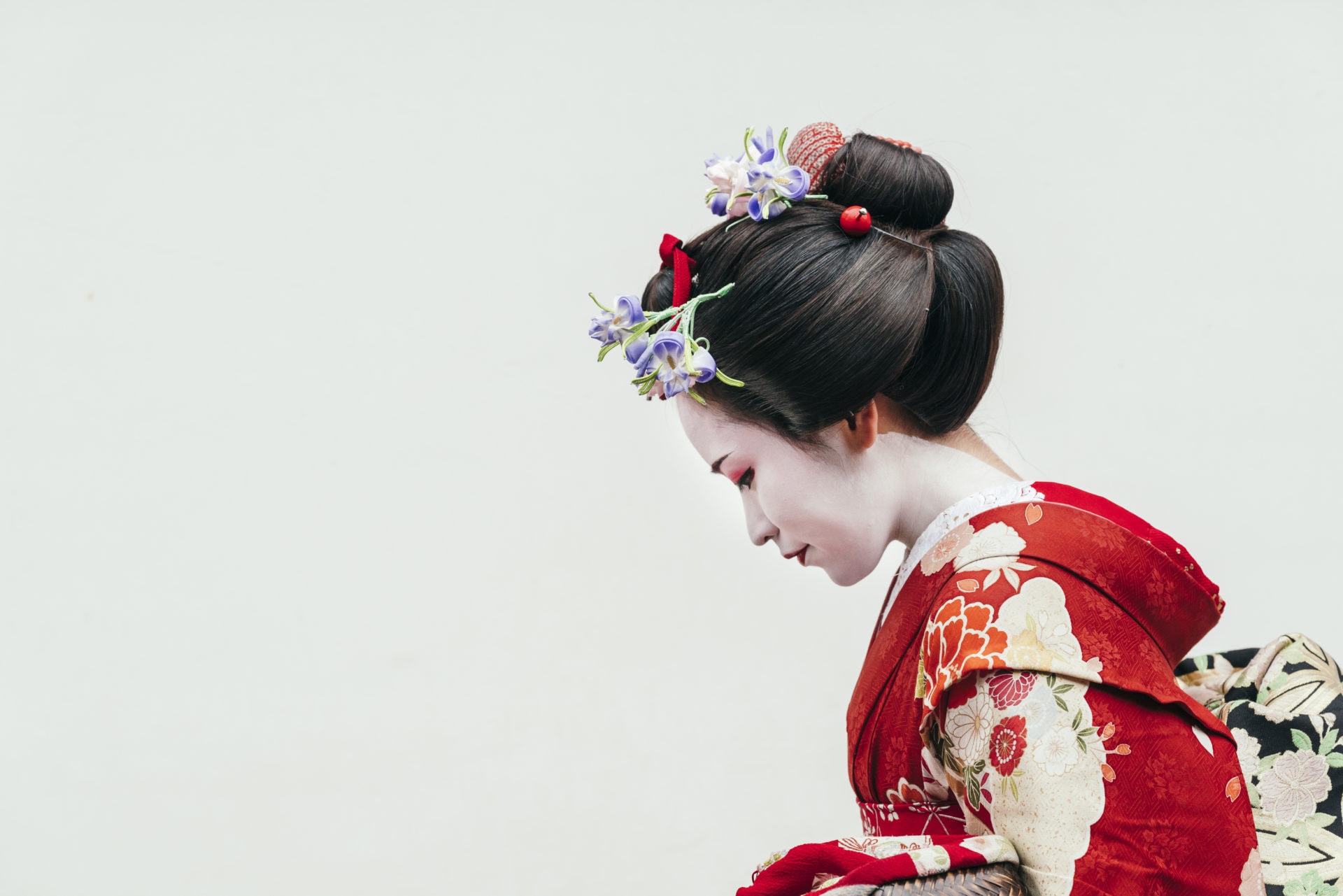 June 11, 2021 –  Today's tour starts with a visit to Kinkakuji Temple. The temple grounds are relatively smaller than that of most temples and shrines in Kyoto, but what is undoubtedly impressive is the pavilion that is completely covered in handmade gold leaves.
Just a short distance from Kinkaku-ji is the serene Ryoanji Temple, which is famous for its well-maintained rock garden and known to be the Myoshinji School of the Rinzai Buddhist sect.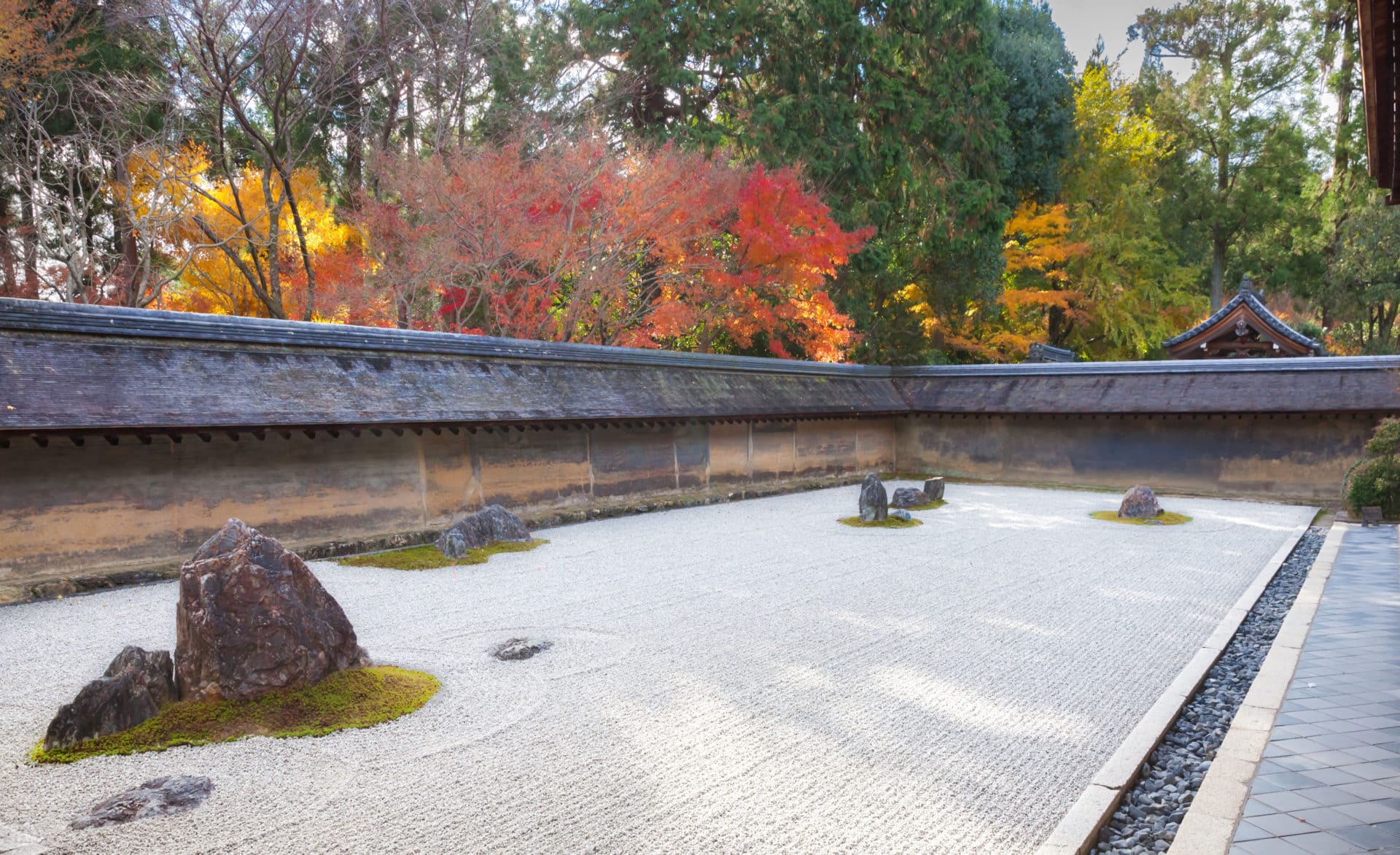 Next, we will visit Nijo Castle, an ornamental castle that was originally built to serve as the private villa of a powerful feudal lord. The main building was completed in the early 1600's and has since then been known for its Momoyama-style architecture, decorated sliding doors, and "chirping nightingale" floors.
Later in the afternoon, head over to Arashiyama and enjoy a rickshaw ride, beginning at the iconic Togetsukyo Bridge.
The expert driver will pull the rickshaw around the main highlights of the area. The rickshaw ride gives a good introduction about Arashiyama, covering more ground than a walking tour but still slow enough to enjoy the sights and sounds of this charming town.
Upon reaching the end of the tour, return to Togetsukyo Bridge, bidding farewell to the rickshaw driver and spend the rest of the day exploring more of Arashiyama and browse for souvenirs, or savoring some of the local snacks!
June 12, 2021 – Enjoy breakfast & check out of the hotel.  Head to Osaka for your half-day tour.
Visit Osaka Castle, one of the most visited places in the city for its history, architectural design, and cherry blossom trees all abloom in spring. Aside from the artifacts on display and the view of the city from its topmost floor, the surrounding garden and moats make the castle one of the must-see places in the city.
Next, head over to Umeda Sky Building, a "pair of skyscrapers connected in midair" built in an unusual architectural form not often encountered anywhere in the world. Ascent up to the 'Floating garden observatory' enjoy the fresh air and 360-degree panoramic views.
End of the day by spending time browsing through the lively street of Dotonbori, a restaurant mecca which has long-been referred to as Osaka's entertainment district. It is well-known for its bright neon lights, energetic shop owners and food stalls that are filled with some local Osakan delights such as takoyaki (octopus balls) and fugu (puffer fish).
After the tour, head over to Osaka port and embark Le Laperouse.
Call Jolene DiRocco at 941-951-1801 at extension 106 now for more information.  You may also e-mail jolene@admiraltravel.com
Pricing is still being finalized.  Please call to inquire or e-mail to inquire.
A $50 per person Admiral Travel booking fee will apply.
Kyoto Pre-Trip Price:
To be announced when 2021 pricing is available
All payments are non-refundable
Minimum of 10 bookings required for listed rate
We will book your hotel directly and guarantee to your credit card for pay upon check out.
Price includes:
Shared group arrival transfer on June 9th from Kansai Airport to either Ritz Carlton Kyoto or Hyatt Regency Kyoto
Touring / meals as listed
Shared group transfer to the pier on June 12th
*Site and order of sites visited subject to change